We are inspired by beauty in nature, we strive for natural beauty.
Dr. Kaveh Alizadeh is an innovator and a mentor on the leading edge of medicine. He is a pioneer vs. a settler and believes that you have to be in it and evaluate it before you embrace it. He is inspired by science and driven by knowledge. Through complex research projects and a dynamic educational style, Dr. Alizadeh is part of an academic and clinical movement that is changing the world.
Dr. Alizadeh continues to develop a new paradigm for teaching wherever he goes, most recently introducing new educational systems in the developing world by leveraging technology. Whether he is participating in national trials that test groundbreaking technologies in breast reconstruction, introducing new techniques that lead to long-lasting form for the body, or designing the novel use of injectables for the face, Dr. Alizadeh is changing the conversation about global health and more importantly your individual longevity and health.
Dr. Alizadeh has always been on the cutting edge of medicine, leading clinical studies and training students and doctors in the most innovative new procedures and treatments. Dr. Alizadeh participates in major national clinical trials that bring together the latest technology and tools to patients in the United States and has pioneered procedures that provide rapid recovery and long-lasting results with minimally invasive techniques for patients.
Click here to access Dr. Alizadeh's biography and curriculum vitae. Clinical Trials
We are inspired by beauty in nature, we strive for natural beauty.
Board-certified plastic surgeon Dr. Kaveh Alizadeh actively participates in ongoing research and clinical trials to advance the safety and efficacy of technologies and techniques in the field of plastic and reconstructive surgery. Clinical trials help researchers and clinicians improve medicine in the following ways:
Improve diagnostic tools and treatment modalities to create safer, more effective approaches to medical concerns
Discover new applications for currently available technologies
Develop new diagnostic tools and treatments to address problems that have no currently available solutions
Dr. Alizadeh's ongoing research focuses on regenerative medicine, including acellular dermal matrices and bioengineered tissue-scaffolding materials, new-generation breast implants, novel breast reconstruction tissue expanders, pharmaceutical approaches to localized fat reduction, improved body-contouring technologies, and autologous fat grafting.
Read about Dr. Alizadeh's past research and clinical trials, or contact Cosmoplastic Surgery to discover how to participate in ongoing research and clinical trials. Email our office, or phone 212.348.0100 (Manhattan) / 516.439.5010 (Long Island).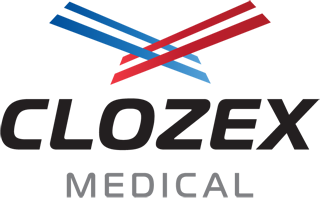 Current Clinical Trials
Application of Clozex wound closure device for Pediatric Population: A Prospective, Randomized, controlled single blind comparative study. (ongoing since Spring 2019)
Objective: Measure the objective quality and cost of wound closure comparing Clozex with traditional sutures or skin glue techniques in the pediatric population.
Research Question/ Hypothesis: Clozex is a safe and effective wound closure technique that can lower cost and closure time of pediatric traumatic lacerations. Past Clinical Trials
Dr. Kaveh Alizadeh served as a principal investigator in the following FDA trials