Female Hair Restoration
Many women suffer from hair loss due to stress, hormonal changes, medication, nutrition, and other factors. Hair loss can be particularly difficult for women, causing embarrassment, a lack of self-esteem, or a reduction in the quality of life. Dr. Alizadeh offers cutting-edge hair restoration treatments for women in NYC and Long Island so that they can achieve a thick, full head of hair again.
What causes female hair loss?
While many people think that hair loss is predominantly a male concern, hair loss actually affects about 50% of women. There are a number of possible causes for hair loss, including the following:
menopause
autoimmune disease
natural changes that come with age
genetic predisposition
stress
hormonal changes
thyroid concerns
deficiency in iron
other nutritional deficiencies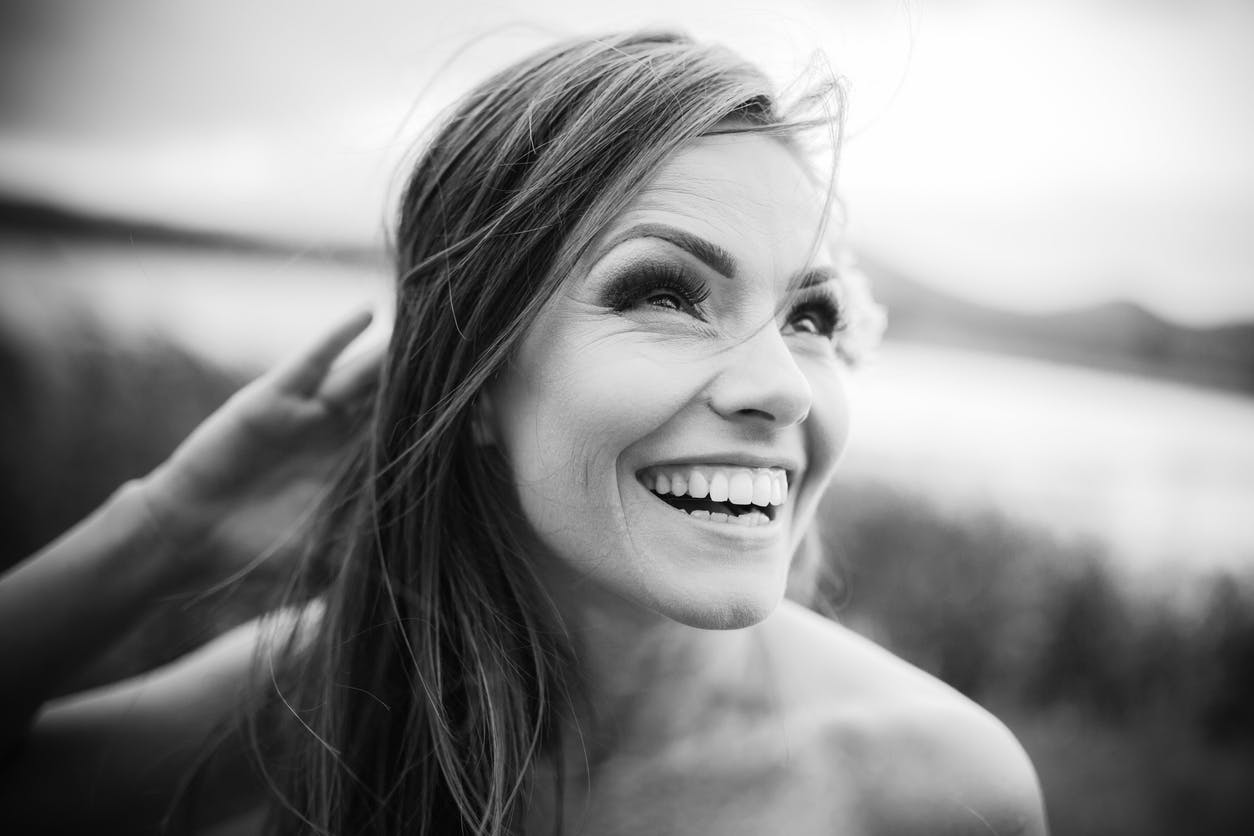 Female Hair Restoration Techniques with Dr. Alizadeh

Dr. Alizadeh will consult with you to understand which hair restoration treatment is best for you. He will examine your hair and scalp and discuss your concerns, medical history, and aesthetic goals. Dr. Alizadeh offers the following female hair restoration treatments in NYC:
Hair Transplantation

Hair transplantation is a minimally-invasive surgical procedure that effectively restores your hair using your own hair follicles. Healthy hair follicles are removed from the donor area at the back or sides of your scalp, where the hair growth is thick and full. These hair follicles are moved to the front of your scalp or wherever the hair is thinning. Once the hair is transplanted, the new hair growth begins to restore a thick, healthy head of hair in about six months. This type of hair restoration is extremely effective, resulting in no or very minimal scarring.
Finasteride

Finasteride is an oral prescription product that helps to slow hair loss and restore a healthy, thick head of hair. Finasteride prevents the body from producing DHT. DHT inhibits the function of an important chemical that triggers healthy hair growth and new cell generation. The results of Finasteride may take up to a year to become visible but can be a very highly effective treatment once the effects are fully apparent.
PRP and PRF Hair Restoration

PRP (platelet-rich plasma) and PRF (platelet-rich fibrin) are effective injectable treatments that achieve hair restoration for women. These treatments are non-surgical alternatives to reverse hair loss causing thinning, a wider part, or a receding hairline.
PRP and PRF hair restoration uses a purified form of your body's own plasma to achieve stronger, healthier hair growth. PRP and PRF contain platelets, which contain natural growth factors. While PRP and PRF are both highly effective, PRF has more growth factors and healing factors than PRP.
During a PRP or PRF treatment, a small amount of blood is drawn from your arm. The plasma with the growth factors is then separated from the rest of the blood. This plasma is injected into the scalp in the area where the hair is thinning, helping regenerate and reactivate the hair follicles. This results in stronger, thicker hair growth.
Why Choose Dr. Alizadeh For Female Hair Restoration?

At Cosmoplastic Surgery, hair restoration is our specialty. Dr. Alizadeh has over 22 years of experience in the field of hair restoration, having performed over 1,000 surgeries personally, leading multiple clinical and FDA research trials to achieve better results in hair restoration. Dr. Alizadeh personally formulated a medically proven topical treatment as a part of his research, designed to achieve a dramatic change in preventing hair loss and nurturing follicular growth.
Dr. Alizadeh's team includes some of the most highly-trained hair technicians in the nation. As a team of expert, experienced technicians, they have successfully placed over 5,000,000 hair follicle grafts for more than 3,500 patients.
Our caring clinical team continues to work with patients for a year following their surgery until they finally achieve satisfactory completion of care.