Benefits of Dermal Fillers Like JUVEDERM®, Restylane®, and Sculptra® for New York-Area Patients
New York plastic surgeon Dr. Kaveh Alizadeh administers JUVEDERM® and other dermal fillers in NYC for patients who wish to revitalize their appearance without surgery. Once a treatment requested by only a select few patients, injectable dermal fillers have become so common that they are often asked for by product name at Cosmoplastic Surgery.
Although each year the variety of products and indications for use increase, all dermal fillers share these common, rapidly visible benefits: replenished volume, diminished deep lines and wrinkles, smoothed creases, and a rejuvenated, refreshed facial aesthetic.
Schedule a consultation for some of the best dermal fillers NYC area has to offer with Dr. Kaveh Alizadeh today. For your convenience, Cosmoplastic Surgery has three office locations in metropolitan New York: Long Island, Manhattan, and Westchester. Request your appointment online, or phone 212.348.0100 (Manhattan and Westchester) / 516.439.5010 (Long Island).
Why Choose Dr. Alizadeh For Dermal Fillers And Injections?
Numerous medical practices and medi-spas offer dermal fillers in NYC, but board-certified plastic surgeon Dr. Kaveh Alizadeh is one of a select few providers who administers the injections himself and guarantees a pain-free injection for patients who choose sedation. He has served as an international expert in the cosmetic field and is sought for his involvement in advisory boards and clinical trials with new injectable technology. He has additionally served as a national trainer for many doctors. In fact, Dr. Alizadeh has such extensive training and experience injecting dermal fillers that he has perfected his own specialized approach, called the NaturaFill™ technique to optimize outcomes. He will individualize the concentration of each injection based on the anatomy and needs of the patient with a customized microdroplet injection technique.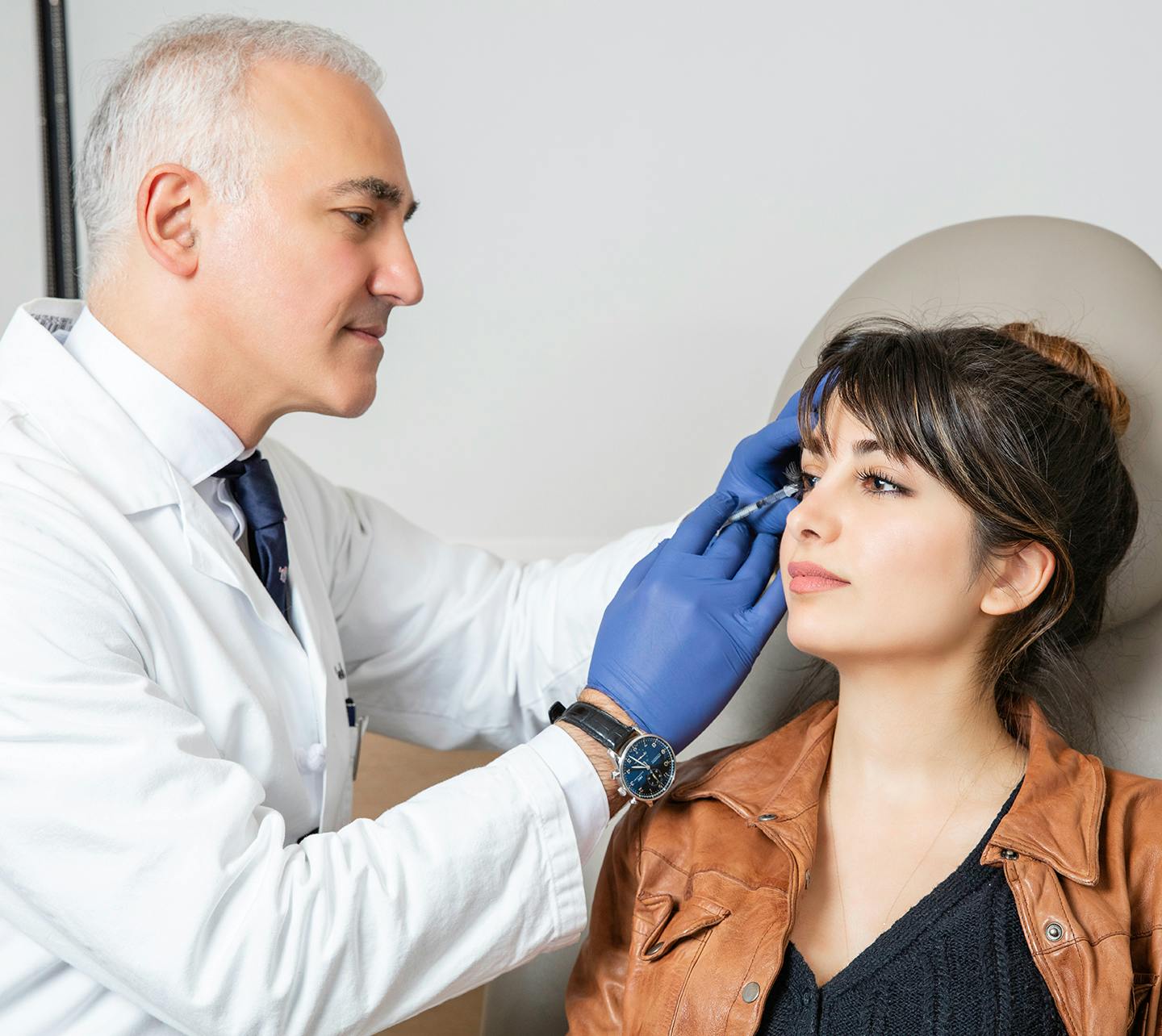 Add Volume, Smooth Wrinkles & More With The Full Array Of Dermal Fillers
Juvederm® XC
A standard in the world of nonsurgical cosmetic treatments, JUVEDERM® XC is intended for treating nasolabial folds and other moderate to severe facial wrinkles, with results that can last up to a year. The "XC" in this and the names of other JUVEDERM® products made by Allergan indicates that the injectable contains a small amount of lidocaine to make the process more comfortable.
Juvederm® Ultra XC
This member of the JUVEDERM® facial filler focuses on the mouth with two primary applications: smoothing out fine lines around the lips and adding volume to the lips themselves to make them appear fuller.
Juvederm Volbella® XC
Also intended for increasing lip volume and filling in perioral lines, the effects of this member of the "next generation" of Juvederm® products can last for a year under ideal conditions.
Juvederm Vollure® XC
Another injectable that focuses on moderate to severe facial lines, Juvederm Vollure® XC is made to last longer in the skin: up to 18 months with optimal treatment.
Juvederm Voluma® XC
As with all of the injectables in the JUVEDERM® line, VOLUMA® XC is a hyaluronic acid-based facial filler. Moisture-holding hyaluronic acid molecules are common in youthful, healthy skin. Unlike other fillers, JUVEDERM VOLUMA® XC is not made to address wrinkles, but rather to add volume to what is known as the "apple" of the cheeks, creating rounder, younger-looking contours and providing a subtle, nonsurgical lift that impacts the lower half of the face.
Sculptra® Aesthetic
Rather than being made from hyaluronic acid, Sculptra® is made from poly-L lactic acid, which not only serves to provide volume in the place of lost collagen, but also stimulates the growth of new collagen for long-lasting rejuvenation on the face. Dr. Alizadeh has used Sculptra over 15 years on hundreds of patients and is considered a national expert, having trained other physicians in its use.
Restylane® Silk
Thin lips and vertical lip lines are the target of this hyaluronic acid-based dermal filler from maker Galderma. The formula is ideal for fine corrections and subtle changes to lip size and shape.
Restylane® Lyft
Also from Galderma, Lyft serves the dual purpose of addressing smile lines and other moderate to severe lines on the face, as well as augmenting the cheeks to change mid-face contours.
Restylane® Refyne
Targeting laugh lines and lip lines, Refyne is made with a proprietary XpresHAn Technology™ designed to provide natural-looking results.
Restylane® Defyne
Also made with XpresHAn Technology™, this filler focuses on the nasolabial folds and marionette areas that cause deep laugh lines.
Radiesse® Plus
Made by Merz, Radiesse® Plus also differs from the hyaluronic acid-based fillers, as its gel base is full of microspheres of calcium hydroxylapatite. These microspheres serve to stimulate collagen production. Radiesse Plus visibly addresses nasolabial and other moderate to severe facial folds immediately following injection, as well as provides a longer-term benefit.
Radiesse® Hands
In addition to serving as a dermal filler for the face, Radiesse® can also be used to correct volume loss in hands that have wrinkles, as well as highly visible veins and tendons.
Fillers At Cosmoplastic Surgery – Options And Experience
These dermal fillers may be used individually, in combination, or as part of a Liquid Facelift that may also include BOTOX® Cosmetic injections for smoothing dynamic wrinkles, Kybella® for addressing a double chin, and more. The NaturaFill™ Dermal Filler approach offers a number of advantages for our patients, including:
Guarantees a pain-free soft tissue fill with concurrent use of anesthetic sedation
Minimizes post-treatment bruising through the use of supplements and on-site calming strategies
Emphasizes natural-looking final results
Dr. Alizadeh's goal is safe, subtle aesthetic enhancement, so he will take every precaution to ensure that you can still make your normal facial expressions following treatment with JUVEDERM® or other dermal fillers.
Complementary Treatments And Procedures
For patients who would like longer-lasting results, Dr. Alizadeh may recommend NaturaGlow™ Fat Transfer or a facial cosmetic surgery procedure such as NaturaLine™ Neck Lift, NaturaLook™ Eyelid Surgery, or a NaturaBrow™ Brow Lift. During your consultation, you will be able to describe and identify your areas of dissatisfaction and, together with Dr. Alizadeh, create a treatment plan and timeline that addresses your needs, fits within your budget and helps you achieve your aesthetic goals.
Testimonials
I don't think I have enough words to express my gratitude. Thank you for making this the most amazing experience and for making me feel good about myself again.
Thank you for making this the most amazing experience and for making me feel good about myself again.
Thank you for all that you have done for me! I'm grateful to you for being able to achieve the results I was looking for. What you've done for me is truly appre...
A patient could not ask for more.
You have an amazing talent and may God bless you always for helping so many people.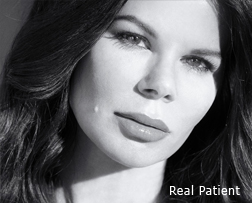 Schedule A Consultation
Why wait? Schedule your consultation today for JUVÉDERM® or other dermal fillers at one of our three office locations: Long Island, Manhattan, and Westchester, New York. Request your appointment online, or phone 212.348.0100 (Manhattan and Westchester) / 516.439.5010 (Long Island).