You may have inherited thinner lips from your family, or have watched your lips becoming thinner with age. Lush, healthy lips send a signal of youth and vitality – and can be yours, with our help.
Lovely lips are
perfectly formed.
A perfect Cupid's bow is always appealing. With custom lip injections, your lips can become fuller, more defined, and look fresh and natural. Uneven lip structure can be corrected, and volume can be added to the top, bottom, or both lips for a very natural enhancement.
Lip augmentation with dermal fillers
If you are considering lip augmentation, you may be concerned about overfilling. When under our care, you can be confident that we take a "less is more" approach. Our goal is to bring subtle volume that appears entirely natural and youthful.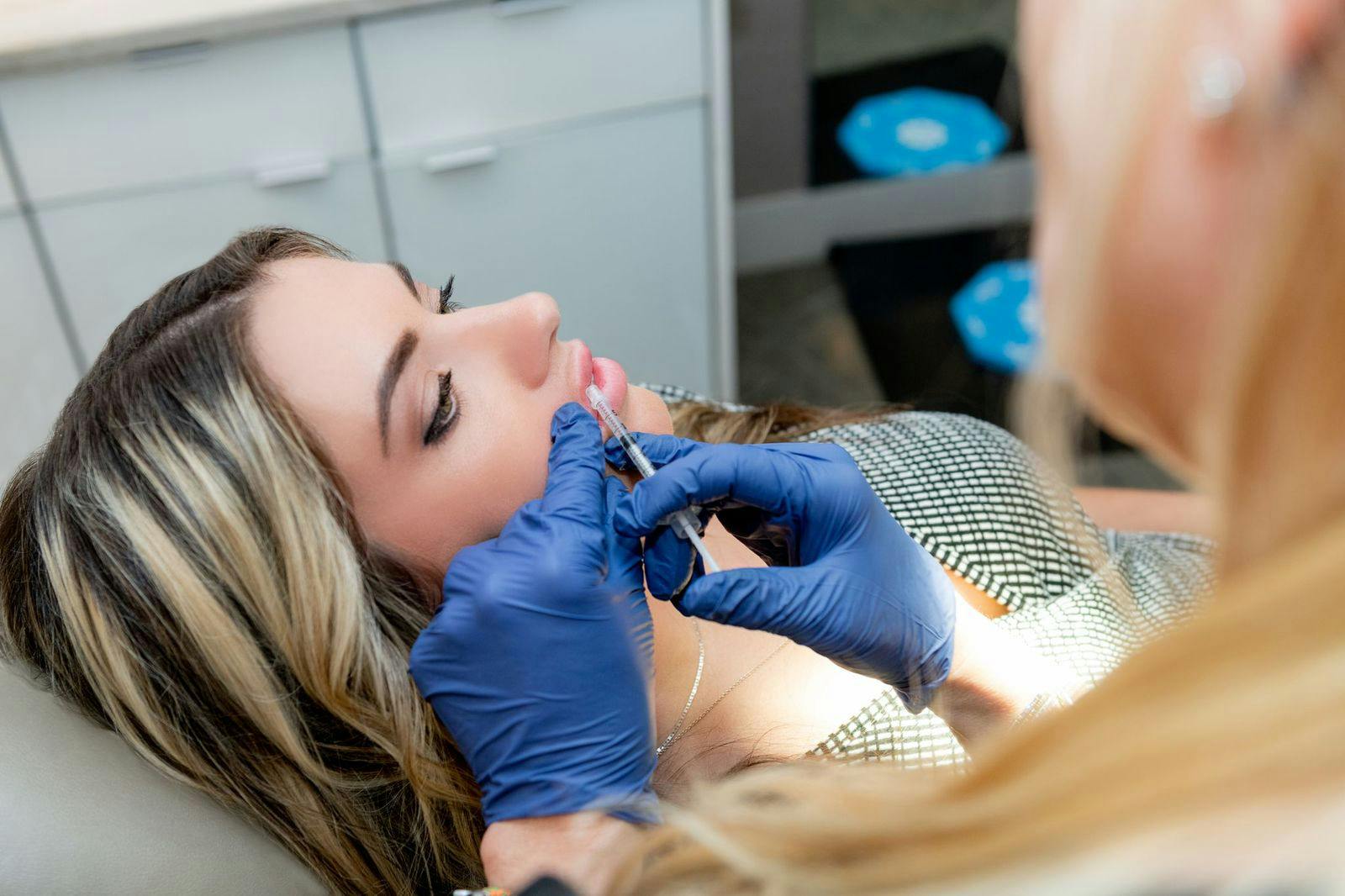 Don't live
with lipstick lines!
You have the right to enhance your look, including your lips. Over the years, your lips diminish in volume, may appear wrinkled and aged. Sun exposure and reduced collagen production can significantly alter the appearance of your lips. With custom lip injections to restore lost volume and smooth away those unsightly vertical lips lines, problem solved.
Lip injections
The injection technique for lips is essential. The beauty of the results is a reflection of the skills of your injector. Understanding the product and how to apply it, and in what volume is the most critical factor in achieving a beautiful result. You need an expert injector to achieve a subtle, natural enhancement. Our injectors are among the most talented in the business, using advanced injection techniques, performed with a microneedle. Don't worry about pain – we numb the area first.
Thinning lips
As time passes, your skin loses volume, and so do your lips. Once plump, healthy lips become thinner and lose definition. With meticulous injections of soft, pliable dermal filler, you can restore the fresh, youthful look that is so appealing.