Take Control Of Your
Comfort In New York
When it comes to surgery, most patients want to know how it feels. More specifically, they want to know how they will feel during and after their procedure. Historically, the only option has been for surgical patients to put their comfort into the hands of their medical team. This is a safe and effective option—but it is no longer the only one. With PRO-NOX™, New York's Dr. Kaveh Alizadeh is introducing an advanced pain-management method to his patients.
Pro-nox Pain Management
PRO-NOX™ puts pain management directly in the hands of the person undergoing any number of procedures. A popular choice for women in labor, the technology has also proven effective in a range of cosmetic settings, with applications possible for non-surgical treatments and surgical procedures alike.
To find out more about PRO-NOX® pain management in New York, schedule an appointment with Dr. Kaveh Alizadeh today. Request your appointment online, or phone 212.348.0100 (Manhattan/Westchester) / 516.439.5010 (Long Island).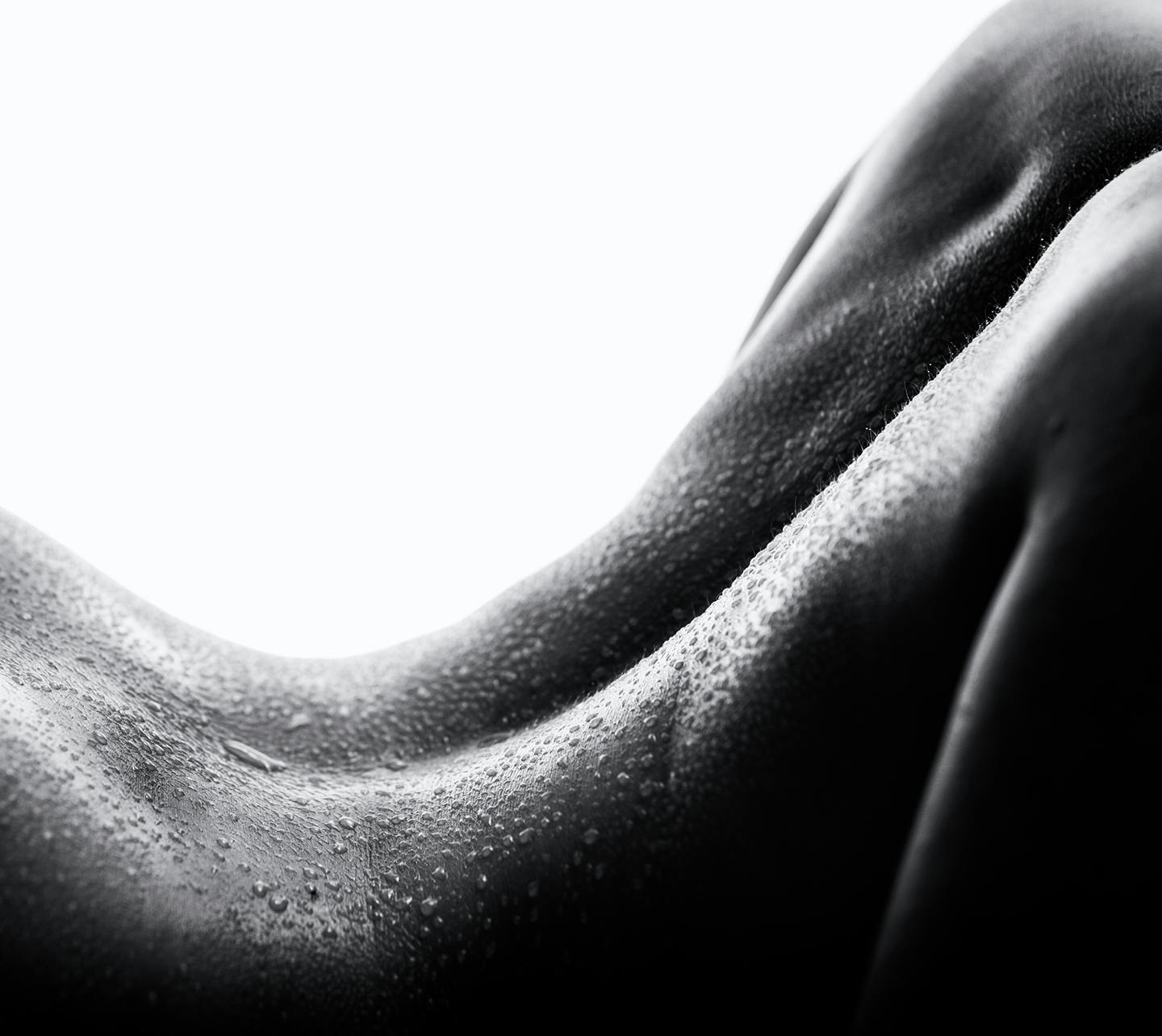 How Does
Pro-nox™ Work?
PRO-NOX™ delivers a gas to be inhaled by the patient, who holds the delivery end of the device and breathes it in as needed or desired. The gas is a 50/50 mix of nitrous oxide and oxygen. Nitrous oxide works as a sedative in the human body, given its ability to produce pleasurable feelings of relaxation. For this reason, it can both calm anxiety and dull the sensation of medical procedures themselves.
When inhaled, the 50/50 gas mix begins to work within seconds. The effects will stop shortly after the patient decides to no longer breathe the mixture. Unlike many other anesthetics, the duration of the effects of PRO-NOX™ can wear off in a matter of minutes. The speed at which PRO-NOX™ allows patients to regain full use of their faculties speeds recovery, lowers stress during any recovery period, and can even create more opportunities for patients to drive themselves to and from their appointments.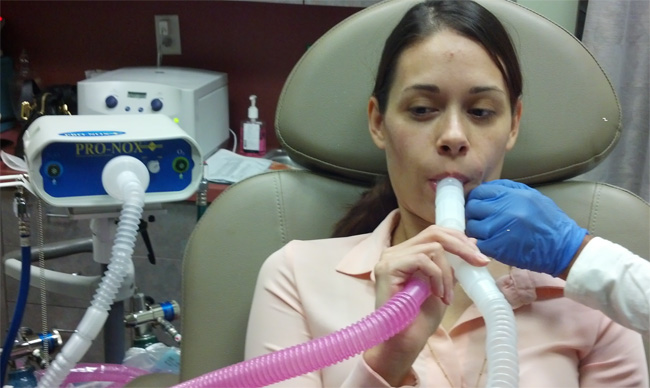 The applicator's mouthpiece is changed out for each patient, making this a hygienic option for anyone seeking to make their procedure or treatment as comfortable as possible.
Because there are no injections, needle-related side effects—such as redness and swelling—are not just minimized, but rather avoided entirely.
What Can Pro-nox™ Be Used For?
A better question is: What can't PRO-NOX™ be used for? The effects of PRO-NOX™ are ideal for nonsurgical treatments that can cause discomfort, as well as surgical procedures, such as liposuction. PRO-NOX™ has been used for breast augmentation, tummy tucks, facelifts, butt lifts, fat transfer, and more. More Facts
About Pro-nox™
Patients around the world have used the 50/50 oxygen-nitrous oxide mix at the heart of PRO-NOX™ to manage anxiety and pain for decades. Studies have shown that the pain-management system is non-addictive for patients. PRO-NOX™ has been used by birth centers, dermatologists, surgery centers, hospitals, and—yes—plastic surgeons.
Discover the difference PRO-NOX™ can make for you.
Other Comfort & Sedation Options
IV Sedation
IV sedation is also known as monitored anesthesia care of "twilight sleep." It is a method intended to relax a patient during a surgical or non-surgical procedure and is administered through a line placed in a vein. IV sedation can be used in varying degrees—from just enough to make a patient drowsy or an amount deep enough that the patient may not remember the procedure. IV sedation can be combined with local anesthesia for further comfort.
Topical Numbing
With an array of available products, topical numbing is the mildest form of producing patient comfort. Typically used during injectables or other non-surgical procedures, topical numbing is applied a few minutes prior to the beginning of treatment. During your initial consultation, Dr. Alizadeh will help you determine the best medication used for this purpose, ensuring you get the most out of your treatment experience.
Schedule A Consultation
Find out how our patient comfort options can help you manage anxiety, discomfort, and pain by scheduling your consultation with Dr. Kaveh Alizadeh today: Request your appointment online or call 212.348.0100 (Manhattan/Westchester) / 516.439.5010 (Long Island).