Whether you've lost weight and have loose skin to contend with, or you just want to trim those last few areas down that never seem to look as firm and tight as you want them to, body contouring can do wonders to sculpt your physique.
What is body contouring?
Body contouring, or body sculpting, can eliminate fat, shape areas of the body and tighten skin using a variety of methods, both surgical and non-surgical. Non-surgical body sculpting, also called lipolysis, uses cold, heat, lasers and other methods. Surgical options include tucks, lifts and liposuction. Surgery has more risks and longer recovery, but it usually provides more significant and noticeable results.
Benefits of body contouring
Body contouring has many benefits. Those who have lost significant weight and have heavy, draping skin will be freed of this, which allows for a completion of their weight loss journey, easier exercise and mobility options, and better hygiene. Those who are targeting key areas to shape and sculpt as a part of their physique experience many benefits as well.
More defined, well-shaped physique

Younger, thinner appearance

Reduced stretch marks, wrinkles, and cellulite

Eliminated fat

A more sculpted figure

Difficult areas toned and trimmed

Loose, hanging skin removed and remaining skin tightened and firmed
Types of body contouring
Body contouring can be accomplished using many different procedures, both surgical and non-surgical. Dr. Alizadeh offers a wide variety of body contouring procedures and options that can be customized for each patient.
Surgical body contouring methods
Dr. Alizadeh specializes in a number of procedures for surgical body contouring, from liposuction to muscle lifting and shaping.
NaturaTuck Tummy Tuck
Dr. Alizadeh has spent years perfecting the tummy tuck procedure and has developed a trademarked technique, called NaturaTuck™ Abdominoplasty, which improves upon older approaches to tummy-tuck surgery. It is designed to help men and women tighten and realign their stomach muscles, remove excess abdominal skin and fat, and recreate the belly button for a tighter, sleeker-looking abdomen. The NaturaTuck provides better results, minimizes scarring, uses progressive-tension sutures (PTS), requires minimal or no use of abdominal drains, and maximizes state-of-the-art anesthesia techniques to block nerves to the abdomen. This means little to no pain the first week after surgery. In fact, they popularly call his NaturaTuck™ Abdominoplasty the "no pain, no drain" tummy tuck.
NaturaSmooth™ Liposuction
NaturaSmooth liposuction provides a marked reduction in isolated pockets of fat that do not respond to diet or exercise. Common treatment areas include the upper arms, male breasts, love handles, abdomen, hips, thighs, buttocks, double chin, upper back or even knees. Liposuction has become one of the safest, most successful, and most widely requested plastic surgery procedures worldwide, removing fat from targeted areas and achieving a sculpted, trimmer physique.
Post-Bariatric Surgery
This procedure is done following massive weight loss after bariatric surgery. Previous weight, often hundreds of pounds, stretched the skin to the maximum, greatly reducing its elasticity. Once the weight is lost, layers of extra hanging skin remain across the body, including a large apron of skin hanging from the stomach that can cover the groin area.
Post-bariatric surgery is done to remove these excess folds and tighten the remaining skin, returning the normal, attractive appearance of the body and allowing the patient to fully complete their weight loss journey.
NaturaCurve™ Buttocks Lift Surgery
To lift and shape the buttocks, Dr. Alizadeh exclusively employs NaturaCurve™ Brazilian Buttocks Augmentation, improving safety and outcomes with decreased recovery time. Dr. Alizadeh has the aesthetic eye of a sculptor, a gift he uses to his patients' advantage to achieve incredibly beautiful, feminine NaturaCurve™ Buttocks Augmentation results. He understands intuitively that harmonious contrast creates the most appealing curves.
A Brazilian butt lift uses a woman's own fat or silicone implants to enhance her feminine curves and bring her body into better proportion and aesthetic balance. It also helps men and women who have had trauma, scarring, or asymmetry of the buttocks and want to use their own natural tissue to achieve a more balanced result.
Non-surgical body contouring methods
Also known as non-surgical fat reduction. There are a variety of non-surgical fat reduction procedures. These procedures reduce or remove stubborn pockets of fat to contour and shape different areas of the body.
CoolSculpting
CoolSculpting reduces volume more gradually in the treated area than liposuction. There are no incisions, sutures, or potential scars to consider. This means the patient can go right back to typical daily activities—even work—as soon as a session is done.
CoolSculpting destroys fat with extreme cold, and the body naturally flushes these dead cells out. The freezing point for fat is higher than other tissue, so surrounding skin and muscles are not harmed. The treatment can be used on large areas, such as the belly, flanks, or thighs, or on small areas, such as below the chin. The procedure usually takes less than an hour.
Ultrashape & Cellfina
UltraShape helps reduce isolated areas of fat on the abdomen, hips, and thighs. It is the only ultrasound device approved by the FDA to safely target and destroy fat cells, leaving surrounding tissues unharmed. The treatment takes about one hour and provides smoother definition to targeted stubborn fat pockets.
For patients who struggle with cellulite, Dr. Alizadeh offers Cellfina, a minimally invasive, FDA-approved treatment. During the procedure, which takes less than an hour, Dr. Alizadeh uses a needle-sized device to release the bands of connective tissue that pull on the skin's surface and create small dimples of cellulite. This skin-smoothing procedure has no downtime, and our patients report minimal bruising or pain following treatment. Results last approximately two years.
Profound Cellulite Treatment
If you are plagued by cellulite, Cosmoplastic Surgery also offers Profound skin tightening. The Profound system is a laser injectable that works by delivering precise heat to a specific depth of your skin's deeper layers to trigger a regenerative effect. It addresses cellulite dimples and rejuvenates sagging or aging skin. Profound is popular for its wonderful results and minimal downtime.
NaturaGlow™ Fat Transfer
NaturaGlow™ fat transfer is a procedure done to remove unwanted fat from one area of the body and replenish it in another. Dr. Alizadeh routinely uses fat transfer to add volume and contour to the buttocks, hands, and face or to recreate during breast reconstruction the breast's natural shape and feel. While Dr. Alizadeh focuses on safety and superior aesthetic outcomes, his fat-grafting patients embrace the dual benefit of this effective, long-lasting procedure.
Determining which method is right for you--your body contouring consultation
Each patient has unique concerns and target areas and their own aesthetic goals for their body. Body contouring is a personal journey that Dr. Alizadeh customizes for each patient. During your consultation with Dr. Alizadeh, you will discuss your history and hopes for your future look, and do a full review of any areas of your body you would like to address. Dr. Alizadeh will examine you, explain each option and the details of the various procedures, and work with you to understand what you would like to accomplish. From there he will create a customized treatment plan to help you achieve your vision for your physique.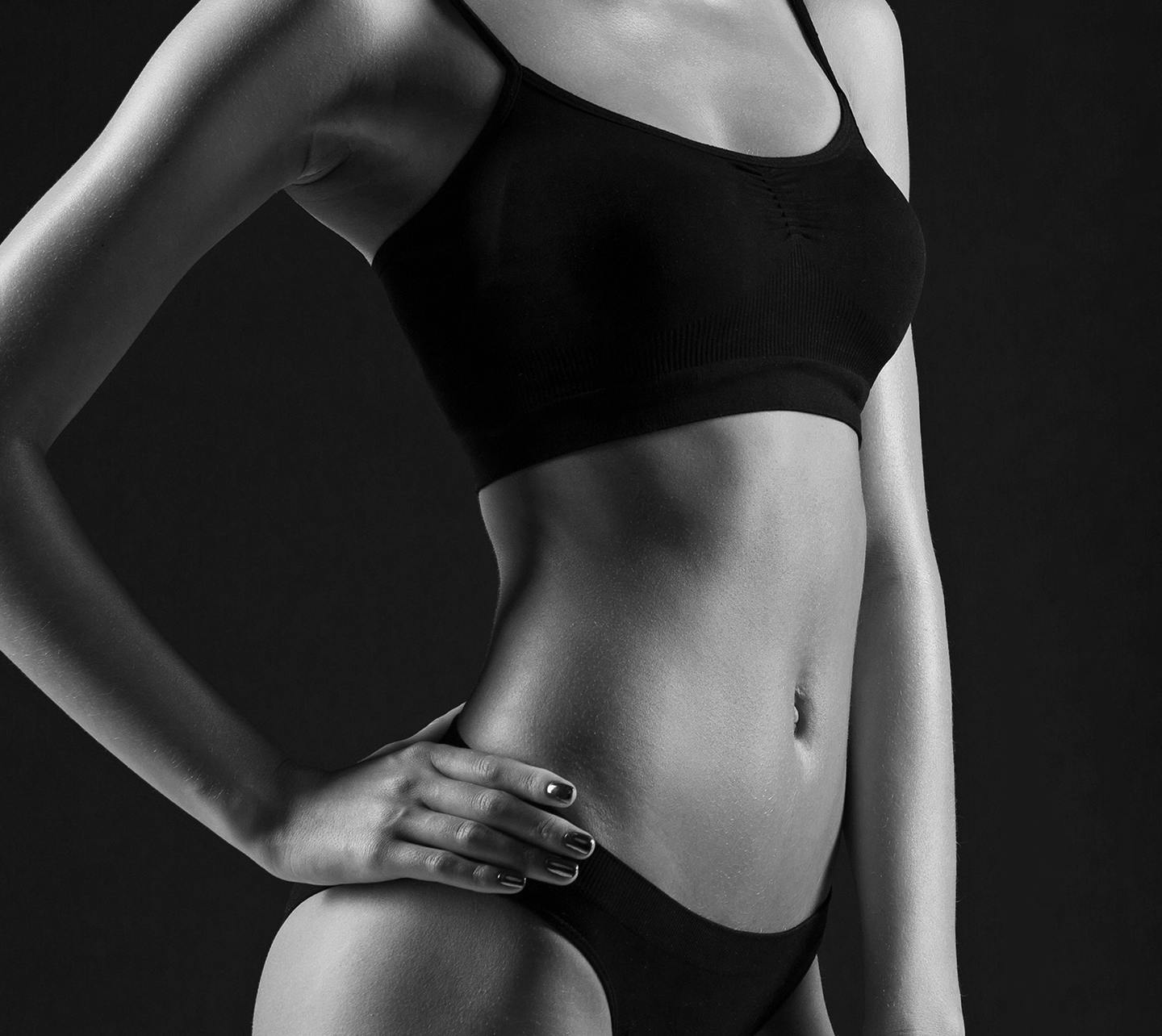 Who is a candidate for body contouring? 
You may be a candidate for body contouring if you are tired of seeing stubborn pockets of fat and would like to see a trimmed, sculpted figure instead. Generally, candidates should meet the following criteria:
You are close to your ideal weight (within 10-20 pounds)

You don't have scars, infections or open sores in the problem areas

You're generally healthy

You don't smoke

You have excess skin following significant weight loss

You have positive, realistic goals about what body contouring can do for you

You have fat in trouble areas despite a good diet and regular exercise
Why choose Dr. Alizadeh?
One of the most talented and well-respected plastic and reconstructive surgeons in the metropolitan NYC area, Dr. Alizadeh is Chief of Plastic and Reconstructive Surgery at Westchester Medical Center and Associate Professor of Surgery at New York Medical College. He has worked diligently to improve and perfect the procedures of body contouring and presented the results of his techniques for body contouring at international meetings, including his pain free, drain free surgical procedures.
His practice and staff are warm, welcoming and professional. They proudly offer the best and highest standard of care and technology, both surgical and non-surgical, to give you the body that you're dreaming of with body contouring.