Discover the Benefits of a Mommy Makeover in NYC: Manhattan, Westchester, Long Island
A woman's body goes through many changes throughout her roughly nine months of pregnancy—as well as during the months and years after the baby arrives. This can be an exciting, new phase, but can also be frustrating for women who worry that their breasts, belly, and more are hopelessly and forever altered. A Mommy Makeover from NYC-based plastic surgeon Dr. Kaveh Alizadeh can help to restore and enhance a woman's contours, focusing on whichever features are important to the patient.
To that end, a NYC Mommy Makeover is remarkably customizable. One woman may want larger breasts and a flatter tummy, while another may want less volume on the chest and a reduction in stubborn fat on the hips. Dr. Alizadeh works closely with each patient to understand her goals and restore (or improve on) the contours and proportions of her pre-pregnancy body.
Considering receiving one of the best Mommy Makeovers NYC has to offer? If you're interested in learning more about the collection of procedures designed for women seeking pre-baby contours, contact Alizadeh Cosmoplastic Surgery by calling 212-348-0100 (Manhattan), 212-348-0100 (Westchester), or 516-439-5010 (Long Island). If you prefer, you can send a consultation request online.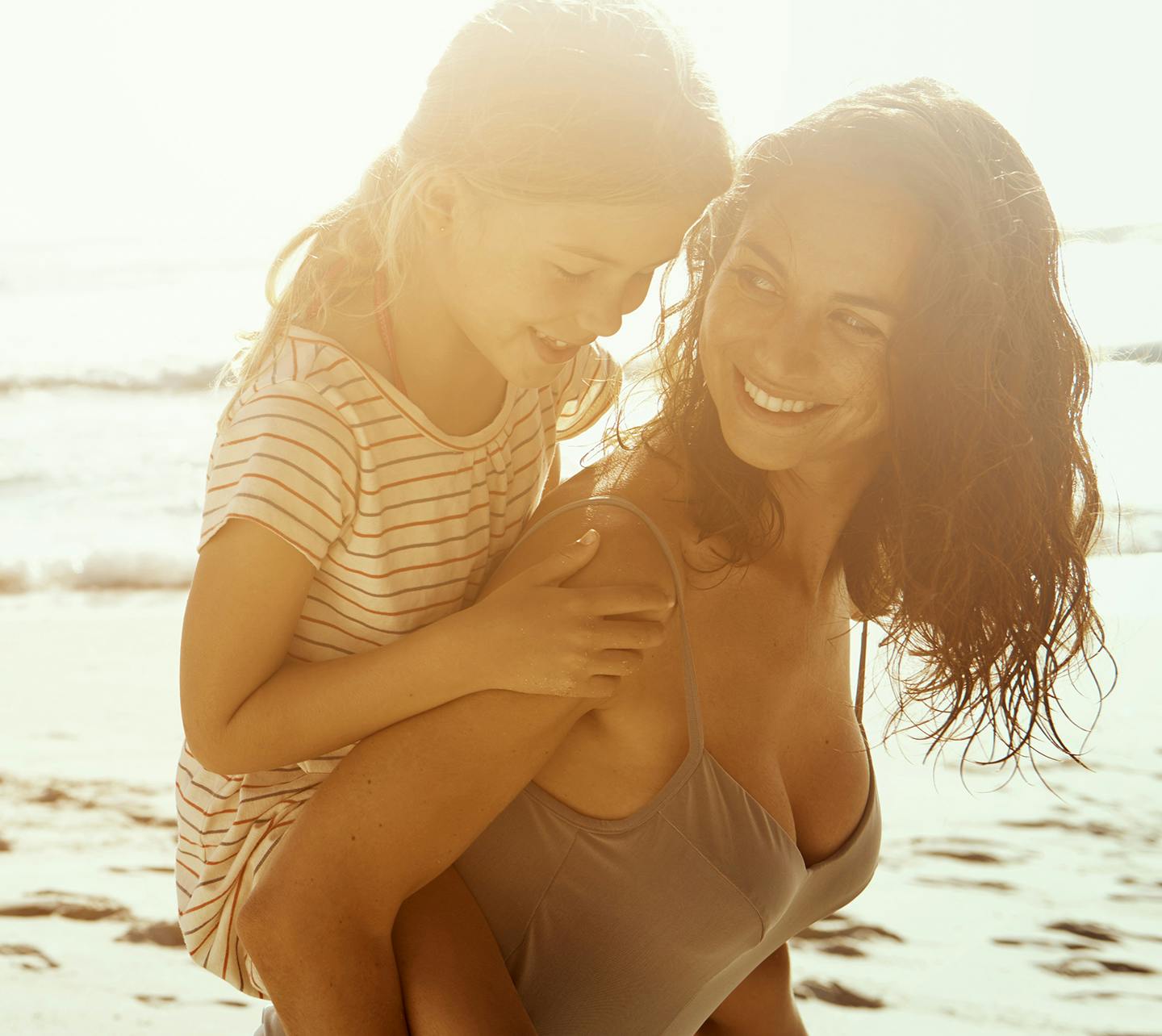 Why Choose
Dr. Kaveh Alizadeh?
As an NYC-based plastic surgeon, Dr. Alizadeh has extensive experience in the numerous surgical procedures that can be included in a Mommy Makeover and has performed hundreds of Mommy Makeovers with long-lasting results. He has cultivated a reputation amongst his peers as a physician committed to the latest techniques and technology. As the Chief of Plastic Surgery and Associate Professor of Surgery at NY Medical College, Dr. Alizadeh has developed customized, effective techniques that minimize risk and recovery. He is routinely the premier choice for women around NYC and beyond.
At Cosmoplastic Surgery in NYC, we are focused on every aspect of the patient. While experience and outcome are the priorities, we also ensure the patient's entire life will complement the journey. We adhere to a set of core values that run the practice, including our commitment to innovation, being open and inclusive, and speaking from the head and the heart. Please see our Mission Statement for more information. What Happens To
The Body During Pregnancy?
In preparation for childbirth, women's bodies experience dramatic changes from head to toe. Starting from as early as the first trimester, the breasts begin to grow larger, often by several cup sizes. As abdominal muscles (or "sit-up" muscles) stretch to allow the baby to grow, they may become torn or separated. This often results in a slight post-pregnancy pooch, widened waistline, and weakened core muscles.
Fat pockets tend to grow larger, leading to bulges in expected and unexpected areas. Women gain around 30 extra pounds during pregnancy on average, and there is a natural tendency for this weight to be stored in the butt, thighs, and hips. The "mom butt" phenomenon is also common, as women tend to alter their posture to accommodate their new center of gravity, resulting in a "flatter" appearance.
Unfortunately, these changes may stick around long after the baby is born—and even walking and talking. After breastfeeding, many women's breasts fail to return to their original size. Those that do may appear saggy, "deflated," or droopy because of a loss of skin elasticity. Some women also notice that their breasts have lost their original shape and appear asymmetrical.
Procedures Included
In A Mommy Makeover
The term "Mommy Makeover" is generally used to refer to a group of cosmetic surgeries performed at the same time or close together to address unwanted physical effects of pregnancy, birth, and nursing. Each NYC Mommy Makeover is unique, with the types of treatments used and the extent of the work varying on a case-by-case basis. Many women choose one or more of the following:
Breast Augmentation/Lift
NYC Mommy Makeover patients may choose breast augmentation with implants to restore the shape and size of their breasts. There are a number of considerations, such as the type, shape, size, and texture of the implants chosen, as well as the location of the incision and the placement of the implant.
Alternatively, if a Mommy Makeover patient's main concern is drooping breasts, a breast lift or Dr. Alizadeh's NaturaBra™ technique involves removing excess skin, tightening other tissues in the breast, and creating an internal bra from existing skin to create a natural perkiness that has been scientifically shown to last more than 10 years.
Dr. Alizadeh can also perform a breast augmentation with a lift, delivering the benefits of both procedures.
Tummy Tuck
Abdominoplasty is used in a Mommy Makeover to create a flatter and leaner abdomen, while at the same time strengthening the walls of the abdominal muscles. Dr. Alizadeh's NaturaTuck™ technique removes unwanted fat and loose skin, using progressive-tension sutures to minimize recovery. Dr. alizadeh uses innovative plication techniques to define the abdominal musculature and in certain patients can perform the "no pain/no drain" procedure using Exparel anesthetic that numbs the abdomen for up to 72 hours post procedure while using progressive tension techniques to obviate the need for drains and maximize fast recovery.
Buttock Lift
A "butt lift" is included in a Mommy Makeover for patients who want to improve the appearance of flattened or sagging buttocks by augmenting them with their own fat. Dr. Alizadeh uses his NaturaCurve™ technique to create a rounder look that addresses laxity while providing roundness and projection.
Liposuction
Liposuction, which involves loosening and suctioning out subcutaneous fat deposits with a thin device known as a cannula, is often used on its own, but is frequently combined with other surgeries to optimize the results of a lift or similar contouring procedure. It can be applied all over the face, neck, and body—from the thighs and hips to the chest area, back, and upper arms—as part of a Mommy Makeover.
Other Options
Because pregnancy, childbirth, and nursing impact each woman's body in a unique way, patients can discuss their own ideal Mommy Makeover with Dr. Alizadeh during an initial consultation. The procedure can also include facial contouring, labiaplasty, and non-surgical treatments.
Mommy Makeover Patient Reviews
K.G
Dr. Alizadeh is absolutely wonderful. From the start of my journey, he was nothing but kind, supportive and thorough in terms of what to expect with my upcoming...
I.R
Doctor Alizadeh and his stuff are fantastic! They made me comfortable from the first phone conversation. After meeting with doctor in person i knew he would be ...
S.A
I am so happy I chose Dr. Alizadeh !! I'm extremely satisfied with my results. I will definitely recommend him to my family and friends. Currently 3 weeks in an...
Z.Y
I would like to take this opportunity to extend my deepest thanks to the best plastic surgeon in NY. You have done an outstanding job and ensured that I was com...
Aftercare And Recovery
From A Mommy Makeover
Women should anticipate one to two weeks of recovery time after a Mommy Makeover. Some soreness, bruising, and swelling can be expected. During this time, they're advised to avoid heavy lifting, and to have a family member or friend help them around the house—and with looking after small children and babies. Schedule A Consultation
Ready to speak with Dr. Kaveh Alizadeh about a Mommy Makeover? Submit a contact form online or call 212-348-0100 (Manhattan), 212-348-0100 (Westchester), or 516-439-5010 (Long Island).