Deborah
Patient Care Coordinator/ Practice Manager
Debbie is a Patient Coordinator and Practice Manager for Cosmoplastic Surgery. Debbie comes to the Cosmoplastic team with a degree from SUNY Cortland and a notable career working and supporting the medical field. She has more than 25 years' experience in the medical field, in all aspects of practice operations, including 12 years supporting top plastic surgeons. She has an amazing eye for detail and works diligently to ensure that the patients are well taken care of. She believes that "bedside manner" goes way beyond the attending physician – and can make the difference between a good experience and a great one. A former colleague of Dr. Alizadeh, she is happy to reconnect with him and looks forward to providing patient-centered service and care. Debbie helps patients feel comfortable every step of the way: from selecting our practice and understanding the process – to making sure that the procedure goes well and then follow up and aftercare. Debbie explains, "I love supporting patients and helping them establish and attain their healthcare and aesthetic goals." Debbie makes sure she is always available to the patients she works with and guides all of her patients through every step of the surgical process. On a more personal note: She is an avid reader, a self-proclaimed "foodie," and secretly loves to binge on Netflix. Debbie is a Long Island native, she lives with her husband, her 6 year old son and an adoring pooch. She enjoys exploring new restaurants, kayaking or riding her Peloton, and spending family time at a local farmer's market or dog park.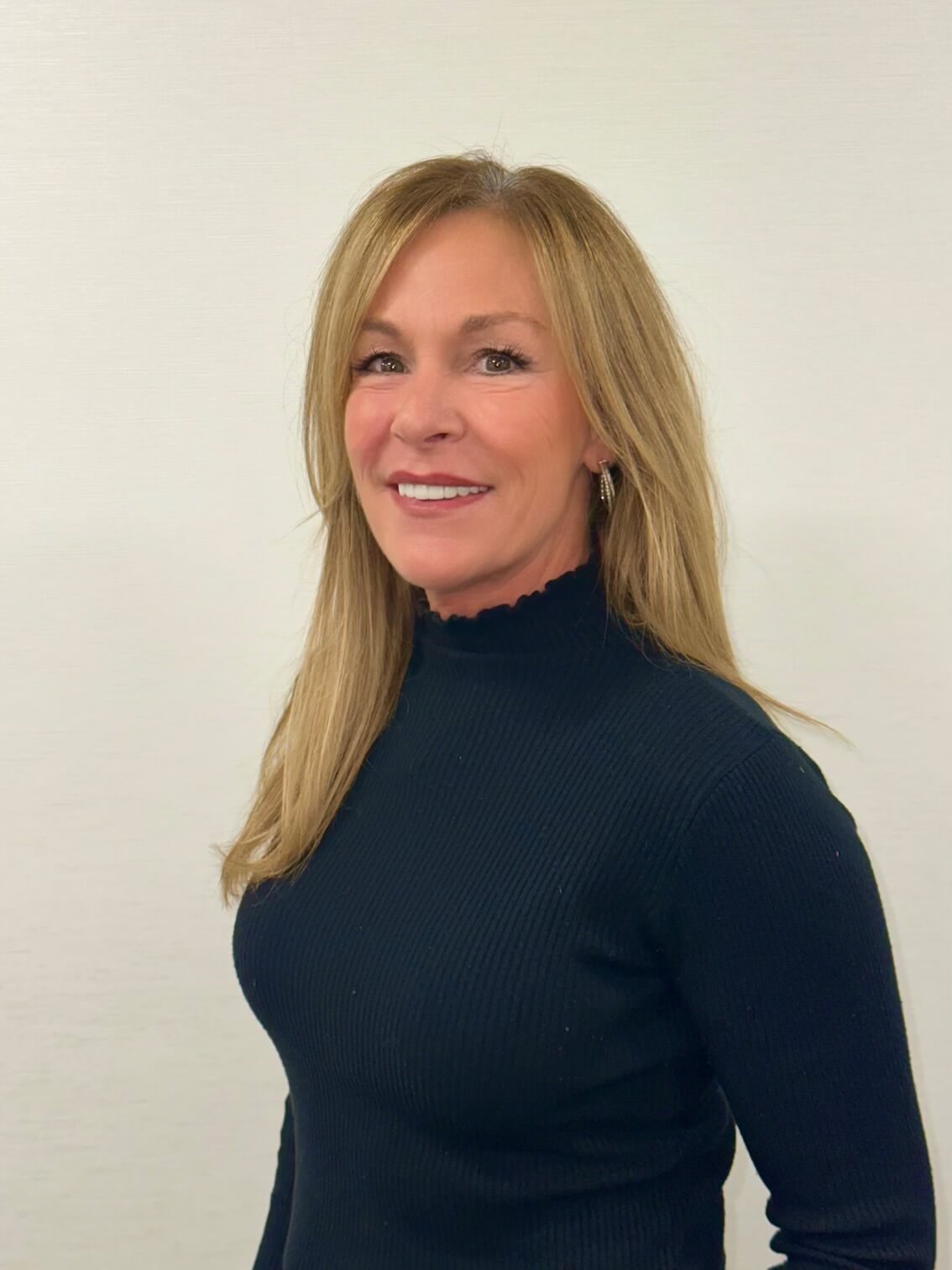 Jennifer
Assistant Manager / Medical Assistant
Jennifer brings a unique blend of warmth, professionalism, and unwavering dedication to her role as Administrative Assistant and Medical Assistant at Dr. Alizadeh's practice, where she collaborates closely with Demi, the Physician Assistant. Born and raised in the heart of Rockville Centre, Jennifer is a lifelong Long Islander who possesses an innate understanding of the unique needs and diverse personalities of the local residents she serves. Jennifer's journey to her current position is a testament to her passion for continuous growth and her commitment to making a meaningful impact in the lives of others. After completing her college education, she embarked on a successful career in the business world while simultaneously raising a family—a testament to her exceptional multitasking abilities and dedication. Over the years, Jennifer has accumulated a wealth of experience working in the fields of plastic surgery and dermatology. She has worn many hats, seamlessly transitioning from the role of a dedicated Medical Assistant to that of a proficient Office Manager. Jennifer's love for both roles, coupled with her genuine interactions with patients, makes her a cherished asset to our practice here at Cosmoplastic Surgery.What truly sets Jennifer apart is her passion for patient care. She finds immense personal fulfillment in helping others see themselves in a more positive light, boosting their self-confidence, and ultimately enhancing their well-being. Her genuine warmth, paired with her extensive medical knowledge, ensures that each patient who walks through our doors receives not only exceptional care but also the compassionate support they deserve. Jennifer is not just an integral part of our team; she is your trusted partner on your journey to health, wellness, and self-confidence. With Jennifer by your side, you can rest assured that you are in the hands of a caring professional who is committed to your well-being.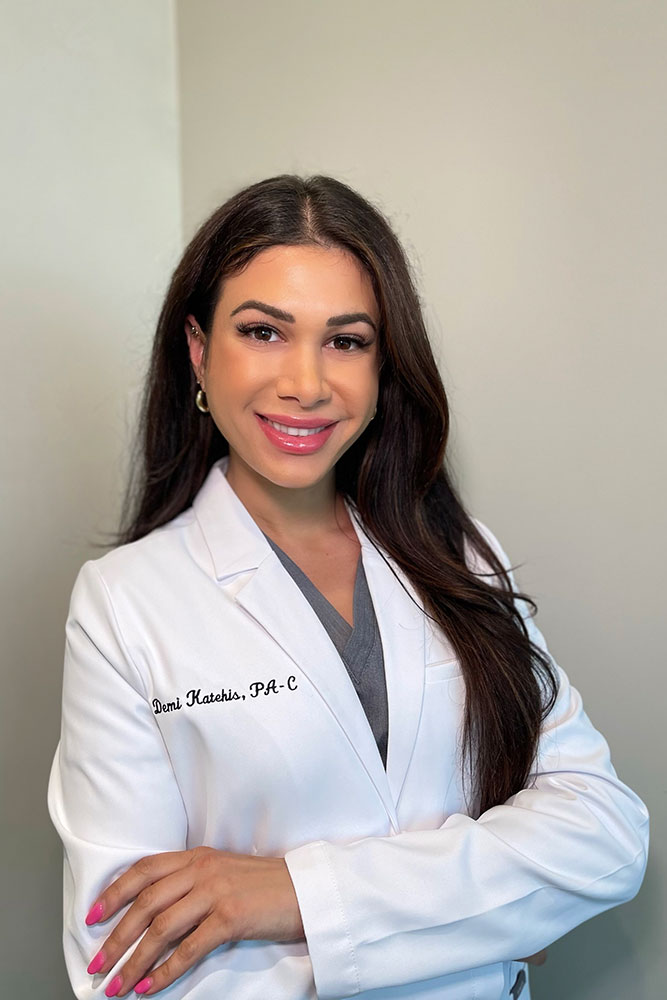 Demi
Physician Assistant
Demi is a board certified Physician Assistant who graduated from Touro University with honors; she received a Master's Degree in Physician Assistant Studies as well as a Bachelor's Degree in Health Sciences. She also earned a Bachelor's Degree from Quinnipiac University's College of Arts and Sciences where she studied biology, chemistry, and philosophy. Prior to becoming a Physician Assistant, Demi has worn many hats in the medical field. She's held roles throughout hospitals, private practices, and on the ambulance where she worked as an Emergency Medical Technician. Her character is best demonstrated by the time she's spent traveling internationally to volunteer on Medical Mission trips and serve impoverished communities. When asked why she chose to pursue a career in plastic surgery, she replied: "I've been working in medicine since high school and was a competitive dancer for 15 years so over that time I've developed a deep appreciation for creative arts and the human body. Throughout all of my work, I've found that cosmetic surgery is where my passions for medicine and aesthetics intersect. What I love most about working at Cosmoplastic Surgery is the genuine connections I've formed with the patients as well as the staff. Our team is so hands on, always willing to go above and beyond to provide the best possible experience for our patients. The values and mission of this practice align with my own views- prioritizing transparency, communication, and commitment to innovation. Being in such a positive and encouraging environment is something I have always valued in medicine, so I knew I would be a great fit for this practice!"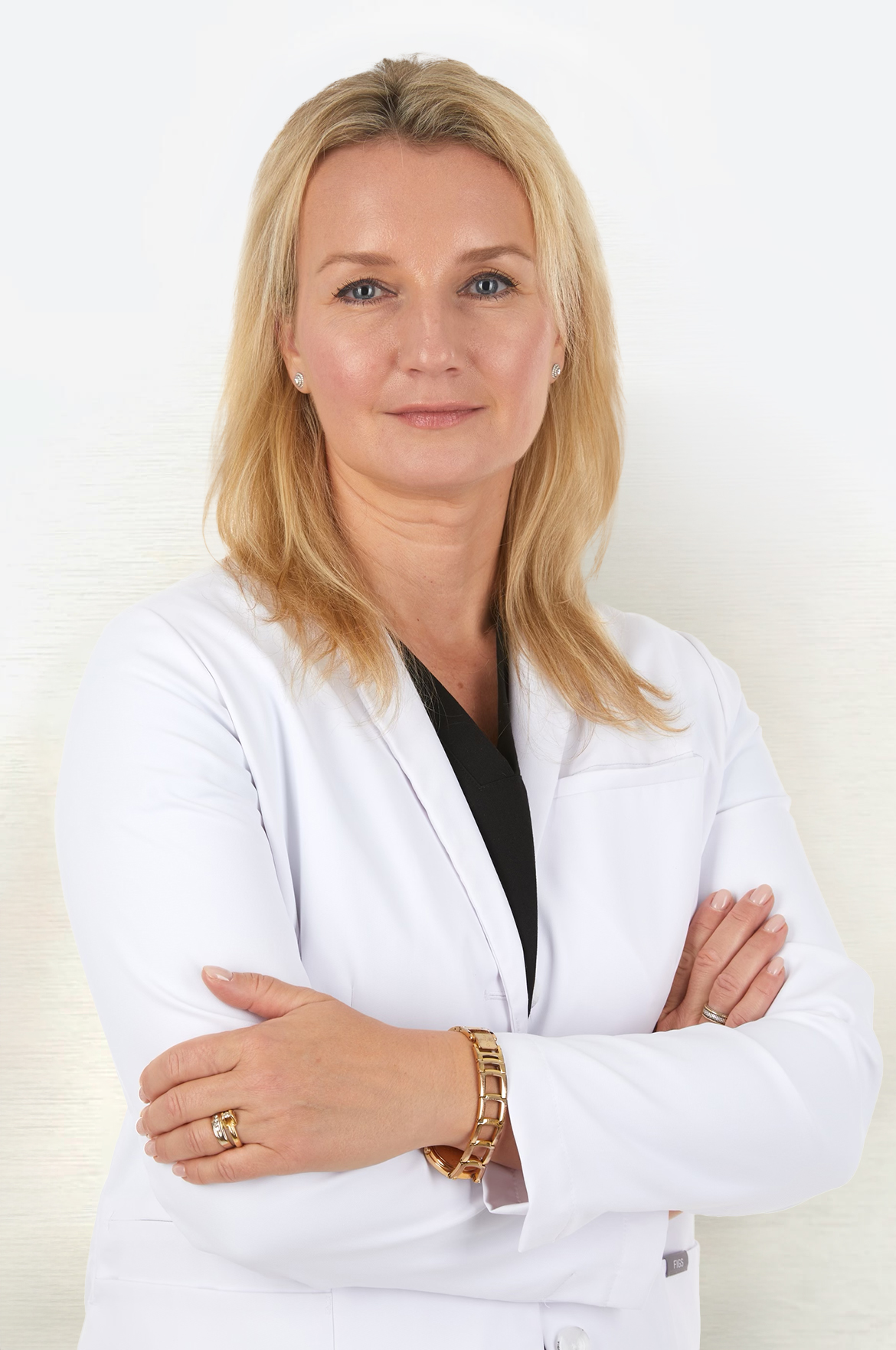 Diana
Nurse Injector
Diana is a NY State licensed Registered Nurse holding Bachelor Degree in Nursing plus Master Degree in Science. Before that, she was a Medical Doctor in Ukraine, the third generation in her family in the medical field. Diana has been a practicing Registered Nurse since 2012. During her work journey, she provided superior care, excellent infection control, great communication with her patients, and a high professional level with her coworkers and physicians. That coupled with high discipline and enthusiasm made her achieve a Clinical Nurse Manager position and successfully lead Hemodialysis Clinics. Deciding to join the Aesthetic/Plastic Surgery field Diana has been studying and completing her Injector Certificate and immediately applied her knowledge to practice. She has been injecting since 2022 and has experience in Medical Spa as an Injector and other Aesthetic procedures. All of that is bringing to Cosmoplastic Surgery Injector with a great knowledge and confidence in performed procedures. In addition, Diana believes that positivity and well-organized self-care combined with discipline in needed medical/aesthetic care will bring strong success as a great look and own well-being which is a valuable point in our own life journey.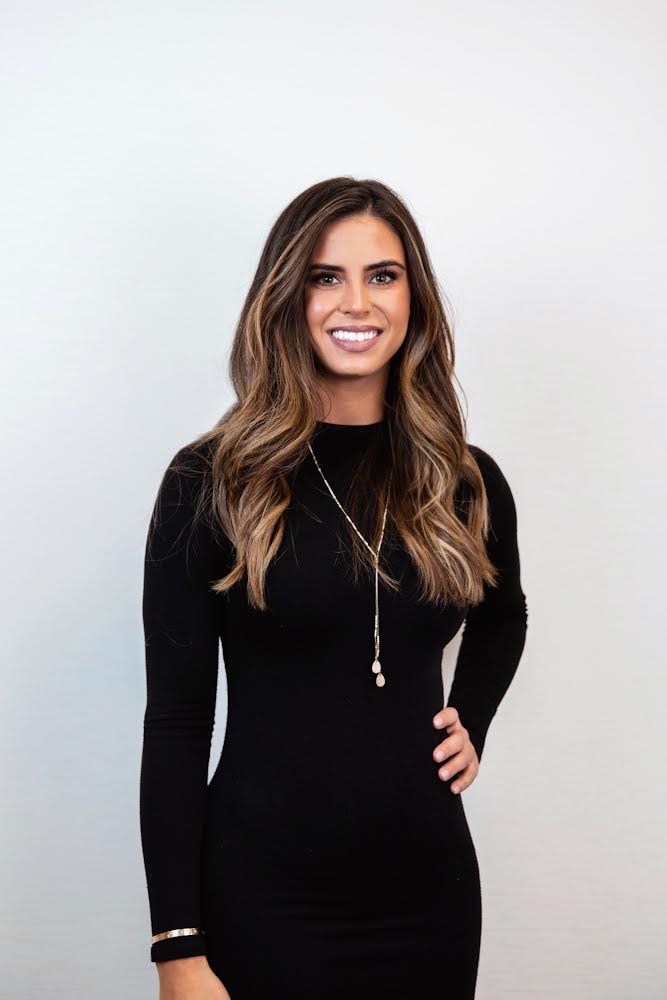 Samantha
Patient Care Coordinator & Licensed Aesthetician
Samantha is a Licensed Aesthetician and Patient Coordinator at Cosmoplastic Surgery with eight years' experience in both cosmetic and medical aesthetics. Since graduating she has had a great deal of experience working closely with physicians, which has exposed her to a wide variety of knowledge in the aesthetic industry. Sam is skilled in performing aesthetic procedures such as body contouring and skin tightening, facials, dermaplaning, microneedling, chemical peels and laser treatments. Beyond her aesthetic expertise, Samantha prides herself on honesty, the importance of educating patients, and recognizing each patient's natural beauty. Samantha is beyond thrilled to join the team at Cosmoplastic Surgery.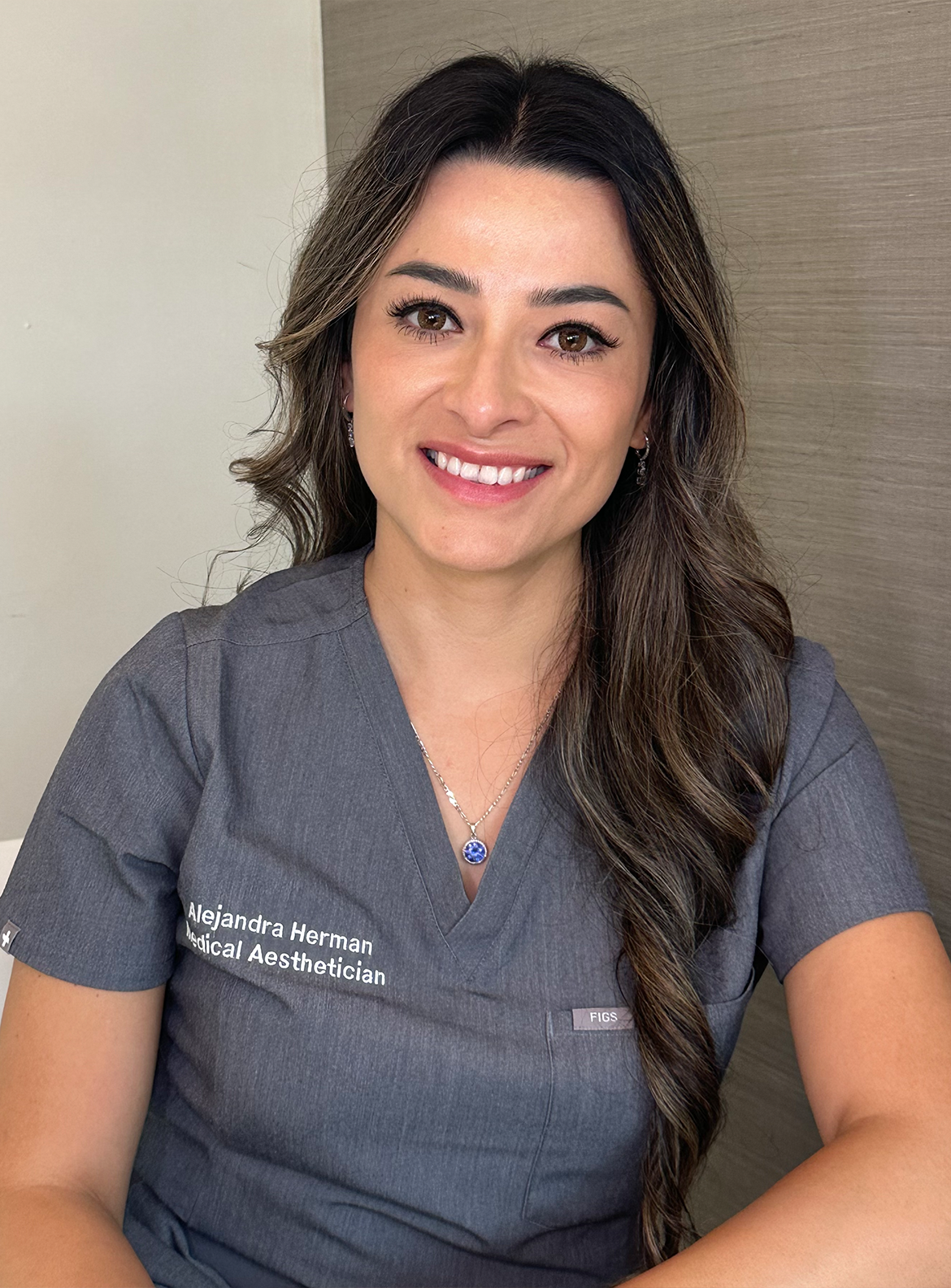 Alejandra
Lead Medical Aesthetician
Alejandra joined our team as our Patient Care Coordinator in 2016. Now she is back as a Licensed Medical Aesthetician. Ale is skilled in performing aesthetic procedures such as facials, dermaplaning, microdermabrasion, microneedling, chemical peels, hydro-jelly masks, back and scalp treatments. Always considering the five senses. Her passion for aesthetics allows her to enjoy assisting and caring for our patients with her beautiful smile, making sure their experience at Cosmoplastic Surgery is Five Star. She was raised in Spain where she completed her degree in Hospitality at Alicante University. In 2013 she moved to New York and continues focusing in the medical field. She loves traveling with her husband and daughter, music, dogs and good food.