Deborah
Patient Care Coordinator/ Practice Manager
Debbie is a Patient Coordinator and Practice Manager for Cosmoplastic Surgery. Debbie comes to the Cosmoplastic team with a degree from SUNY Cortland and a notable career working and supporting the medical field. She has more than 25 years' experience in the medical field, in all aspects of practice operations, including 12 years supporting top plastic surgeons. She has an amazing eye for detail and works diligently to ensure that the patients are well taken care of. She believes that "bedside manner" goes way beyond the attending physician – and can make the difference between a good experience and a great one. A former colleague of Dr. Alizadeh, she is happy to reconnect with him and looks forward to providing patient-centered service and care. Debbie helps patients feel comfortable every step of the way: from selecting our practice and understanding the process – to making sure that the procedure goes well and then follow up and aftercare. Debbie explains, "I love supporting patients and helping them establish and attain their healthcare and aesthetic goals." Debbie makes sure she is always available to the patients she works with and guides all of her patients through every step of the surgical process. On a more personal note: She is an avid reader, a self-proclaimed "foodie," and secretly loves to binge on Netflix. Debbie is a Long Island native, she lives with her husband, her 6 year old son and an adoring pooch. She enjoys exploring new restaurants, kayaking or riding her Peloton, and spending family time at a local farmer's market or dog park.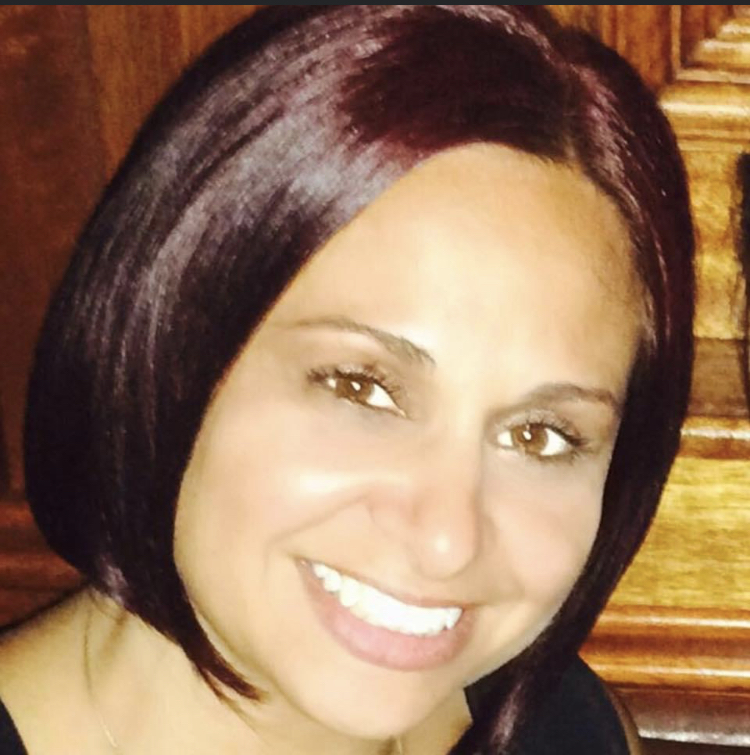 Diana Guerin
Director of Community Relations & Development
Diana has professional experiences that include a number of positions in the non-profit and for-profit industries. She has worked for Adults and Children with Learning & Developmental Disabilities, Community Mainstreaming Associates, National Brain Tumor Society, Holland America Line/Seabourn Cruise Lines and, most recent, AHRC, NYC. In these roles, she has 15+ years of Director level experience. Diana was responsible for spearheading marketing and business development projects throughout a multifaceted career focusing on brand development in the digital marketing space, strategic and tactical sales planning, client and relationship development, cross-functional leadership, and training.
As an expert in all aspects of non-profit fundraising, event planning, vendor management, contract negotiations, and timeline development, Diana has a proven record of fostering organizational growth and increased revenue. She is a forward-thinker with a passion for directing cooperative initiatives that advance organizations.
Diana holds her Bachelor's in Marketing in Science from the University of Phoenix and Certified in Strategic Sales & Customer Marketing Program from Wharton School of Business.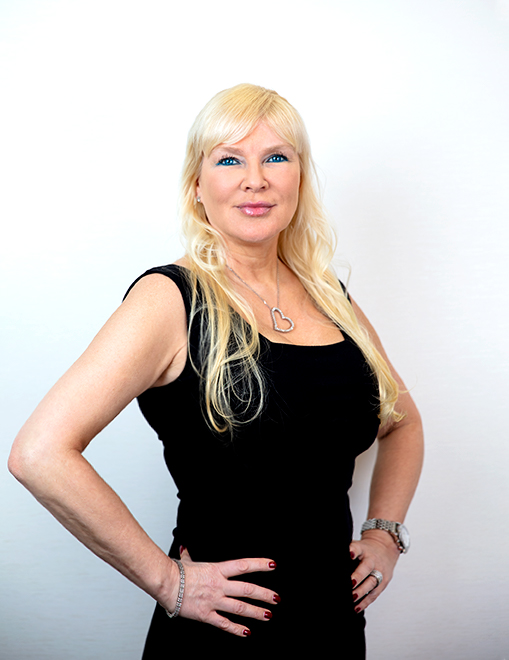 Annika Reilly
Nurse Manager, Nurse Injector, Certified Laser Technician - Jericho
Annika is a Registered Nurse with a Bachelor of Science Degree in Nursing. She joined Dr. Alizadeh in 2007 and has since shared his passion for aesthetics, cosmetic surgery as well as his volunteer work for Mission Restore. Annika has extensive training in facial rejuvenation with the latest injectable techniques and laser treatments. Areas of expertise include Botox to minimize the appearance of fine lines and wrinkles, mid-face rejuvenation for volume loss and enhancement. She actively seeks out the latest technologies and techniques to provide the most effective and personalized treatment plans for her patients. Annika has vast experience with neuromodulators like Botox, Dysport, Xeomin, and a multitude of injectable dermal filler products such as Juvéderm, Voluma, Vollure, Volbella, Ultra, Ultra Plus and Restylane. She also provides Kybella treatments for noninvasive fat reduction in the submental region of the neck (double chin). Years of practice, ongoing training in the latest injectable techniques and products, and great passion for her vocation have brought Annika to the forefront of her profession as a master injector and aesthetic nurse.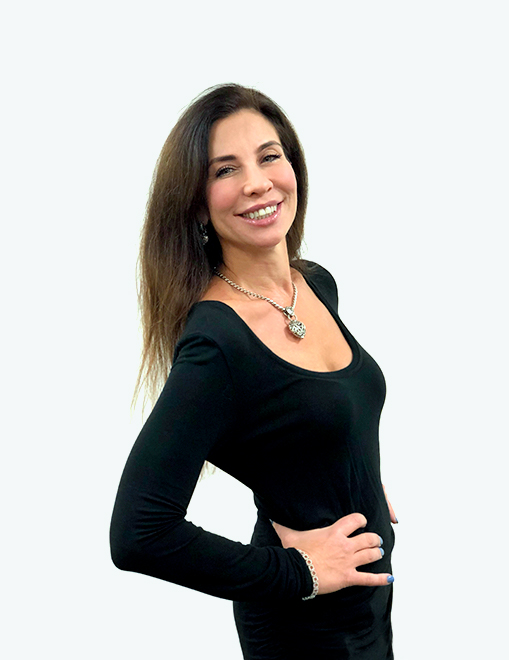 Cynthia Panza
RN BSN & Certified Laser Technician - New York City
Cynthia is a Registered Nurse with a Bachelor of Science Degree in Nursing from Farmingdale State College and a Bachelor of Arts Degree in Public Programs from Arizona State. Cynthia joined the Cosmoplastic team in 2015 because she is passionate about patient care in an aesthetic setting. Cynthia's caring and compassionate nature helps ease patients through the process of reconstructive or cosmetic procedures. She enjoys seeing patients realize the great results of facial rejuvenation through the use of lasers and skin care regimes. Cynthia is certified in Sciton Joule Aesthetic System, Ultrashape Power, ZO skincare and Phlebotomy. She is an avid beach volleyball player and enjoys traveling throughout Europe on her time off.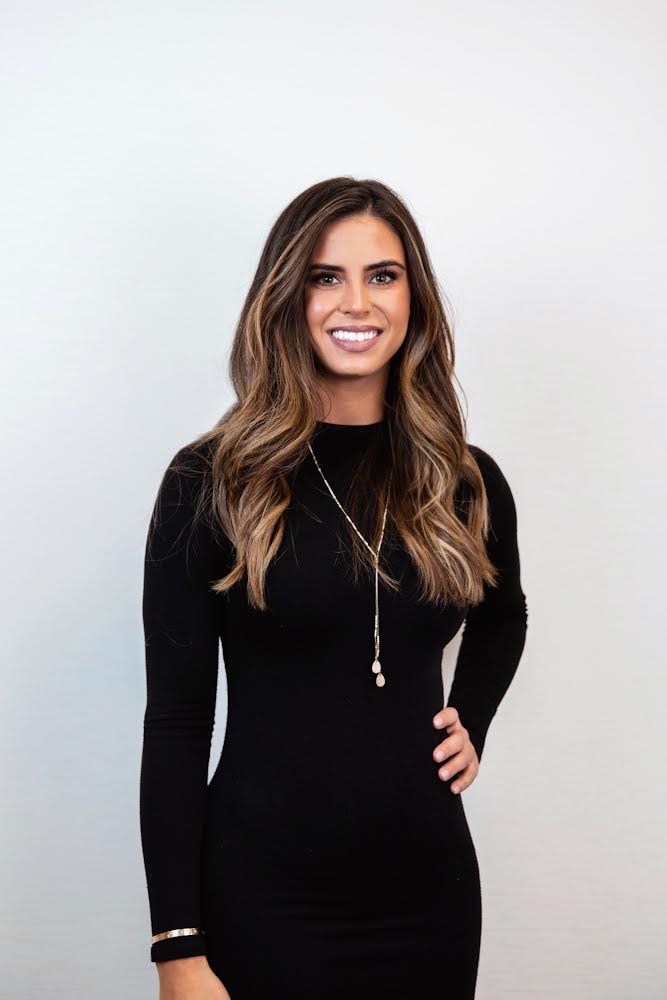 Samantha Traenkle
Licensed Aesthetician, Certified Laser Technician, Patient Advocate - Jericho & New York City
Samantha is a Licensed Aesthetician and Patient Coordinator at Cosmoplastic Surgery with eight years' experience in both cosmetic and medical aesthetics. Since graduating she has had a great deal of experience working closely with physicians, which has exposed her to a wide variety of knowledge in the aesthetic industry. Sam is skilled in performing aesthetic procedures such as body contouring and skin tightening, facials, dermaplaning, microneedling, chemical peels and laser treatments. Beyond her aesthetic expertise, Samantha prides herself on honesty, the importance of educating patients, and recognizing each patient's natural beauty. Samantha is beyond thrilled to join the team at Cosmoplastic Surgery.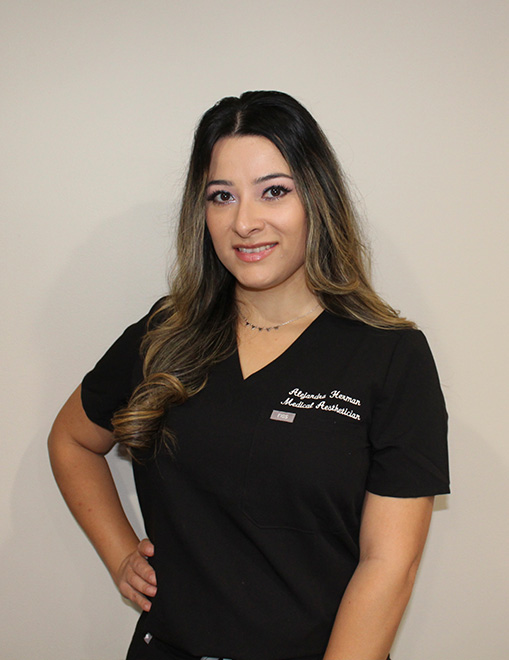 Alejandra Herman
Medical Aesthetician
Alejandra joined our team as our Patient Care Coordinator in 2016. Now she is back as a Licensed Medical Aesthetician. Ale is skilled in performing aesthetic procedures such as facials, dermaplaning, microdermabrasion, microneedling, chemical peels, hydro-jelly masks, back and scalp treatments. Always considering the five senses. Her passion for aesthetics allows her to enjoy assisting and caring for our patients with her beautiful smile, making sure their experience at Cosmoplastic Surgery is Five Star. She was raised in Spain where she completed her degree in Hospitality at Alicante University. In 2013 she moved to New York and continues focusing in the medical field. She loves traveling with her husband and daughter, music, dogs and good food.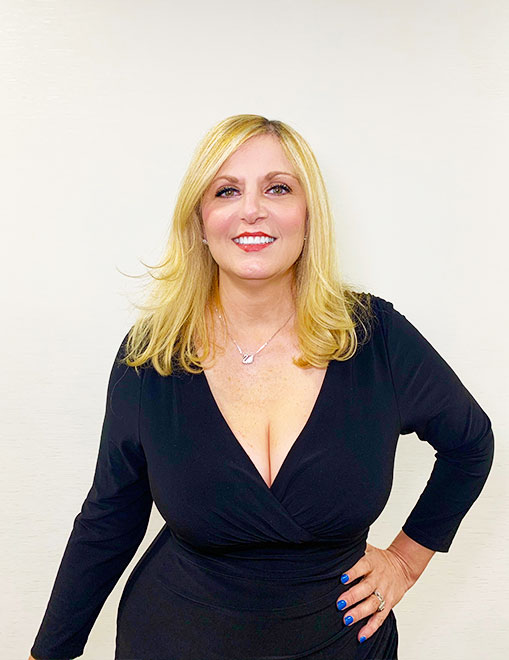 Angela Janetakis
Patient Navigator - New York City
Angela has many years of experience as a Patient Coordinator and working within the medical and health field. She delivers high quality care services for all patients at Cosmoplastic Surgery. She helps patients to understand every aspect of their care to give them the best outcome possible. Angela works with patients and their families to address needs and concerns and acts as a liaison between patients, doctors and staff. Angela is very passionate about her work and helping others. She is a mother of two daughters and always reminds her girls to love themselves enough to live a healthy lifestyle because the greatest wealth is health.