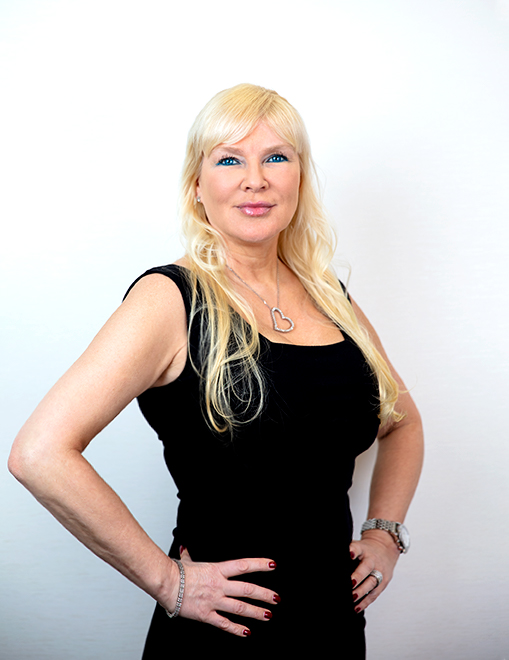 Annika Reilly
Nurse Manager, Nurse Injector, Certified Laser Technician - Jericho
Annika is a Registered Nurse with a Bachelor of Science Degree in Nursing. She joined Dr. Alizadeh in 2007 and has since shared his passion for aesthetics, cosmetic surgery as well as his volunteer work for Mission Restore. Annika has extensive training in facial rejuvenation with the latest injectable techniques and laser treatments. Areas of expertise include Botox to minimize the appearance of fine lines and wrinkles, mid-face rejuvenation for volume loss and enhancement. She actively seeks out the latest technologies and techniques to provide the most effective and personalized treatment plans for her patients. Annika has vast experience with neuromodulators like Botox, Dysport, Xeomin, and a multitude of injectable dermal filler products such as Juvéderm, Voluma, Vollure, Volbella, Ultra, Ultra Plus and Restylane. She also provides Kybella treatments for noninvasive fat reduction in the submental region of the neck (double chin). Years of practice, ongoing training in the latest injectable techniques and products, and great passion for her vocation have brought Annika to the forefront of her profession as a master injector and aesthetic nurse.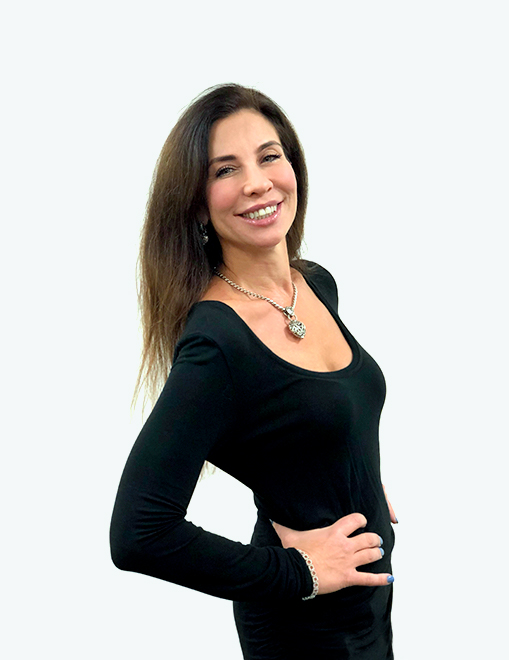 Cynthia Panza
RN BSN & Certified Laser Technician - New York City
Cynthia is a Registered Nurse with a Bachelor of Science Degree in Nursing from Farmingdale State College and a Bachelor of Arts Degree in Public Programs from Arizona State. Cynthia joined the Cosmoplastic team in 2015 because she is passionate about patient care in an aesthetic setting. Cynthia's caring and compassionate nature helps ease patients through the process of reconstructive or cosmetic procedures. She enjoys seeing patients realize the great results of facial rejuvenation through the use of lasers and skin care regimes. Cynthia is certified in Sciton Joule Aesthetic System, Ultrashape Power, ZO skincare and Phlebotomy. She is an avid beach volleyball player and enjoys traveling throughout Europe on her time off.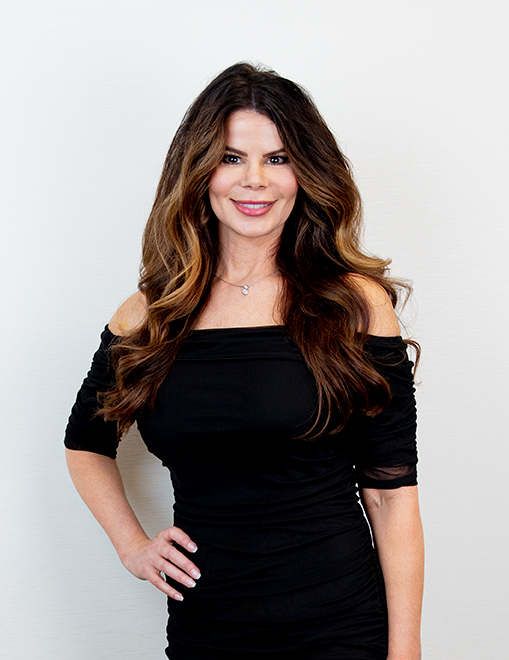 Michelle Santucci
Licensed Medical Aesthetician, Certified Laser Technician, Medical Assistant - Jericho
Michelle is a results driven licensed Medical Aesthetician and Certified Laser Technician with specialized training as an aesthetic medical assistant. Michelle's advanced education and certifications include IPL Hair Removal, Sciton Joule Aesthetic System, Ultrashape Power, advanced chemical peels, microdermabrasion and Collagen Induction Therapy Microneedling. Michelle's main objective is to evaluate the patients on a personal level to help determine what is the best skin care regime for their lifestyle and skin concerns. "I truly love what I do," Michelle says, stating her role resonates in her connection with the patients and inspires her passion to deliver the utmost in patient care.
Samantha Traenkle
Licensed Aesthetician, Certified Laser Technician, Patient Advocate - Jericho & New York City
Samantha is a Licensed Aesthetician and Patient Coordinator at Cosmoplastic Surgery with eight years' experience in both cosmetic and medical aesthetics. Since graduating she has had a great deal of experience working closely with physicians, which has exposed her to a wide variety of knowledge in the aesthetic industry. Sam is skilled in performing aesthetic procedures such as body contouring and skin tightening, facials, dermaplaning, microneedling, chemical peels and laser treatments. Beyond her aesthetic expertise, Samantha prides herself on honesty, the importance of educating patients, and recognizing each patient's natural beauty. Samantha is beyond thrilled to join the team at Cosmoplastic Surgery.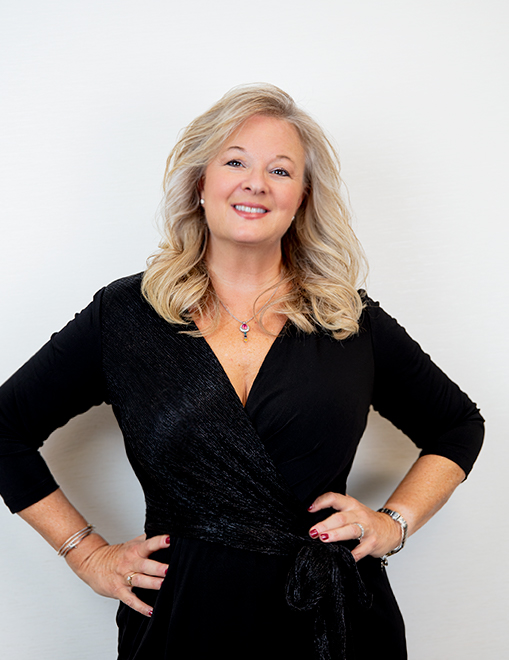 Dara Gorey
Patient Care Coordinator - Jericho & New York City
Dara brings her experience in effective management to our team with her Bachelor's in Science Degree in Business Administration. She joined the medical field working with Dr. Kaveh Alizadeh 8 years ago. At Cosmoplastic Surgery she is very involved in the day to day operations of the practice and extremely service oriented. Dara takes great pride in making each patient feel comfortable and confident – handling everything from the initial consultation appointment to post-procedure care. She attributes her ability to work well with others and juggle multiple projects at once to her extensive years of experience as an executive/administrative assistant - treating each patient like family. Dara believes that every member of the staff plays a crucial role in the satisfaction and well-being of each individual patient and strives to make everyone's experience at Cosmoplastic Surgery the best it can be!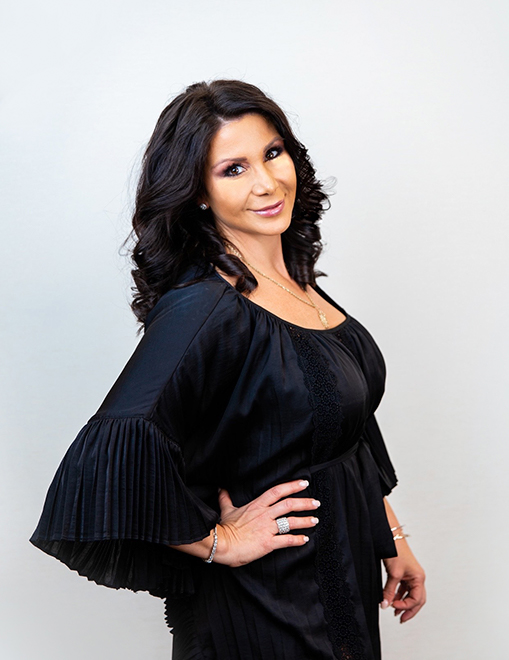 Julie Raffio
Patient Care Coordinator - Jericho
Julie has enjoyed working in the specialty field of plastic and reconstructive surgery since 2007. With a medical background and previous experience as an operating room surgical assistant, Julie has developed extensive working knowledge and an understanding of cosmetic procedures, which give her confidence in her patient communications. In 2010 Julie began working for Dr. Alizadeh with a primary goal of providing our patients with an exceptional experience. Julie supports our patients through their surgical journey and takes great pride in making a connection with each patient while ensuring that all of their needs are met. She will assist you with the planning, scheduling, and financial arrangements pertaining to your care. Julie is very passionate about growing our practice by creating memorable events we've all grown to love and anticipate! These events bring our patients, staff and friends together to share information on the latest and greatest aesthetic advancements.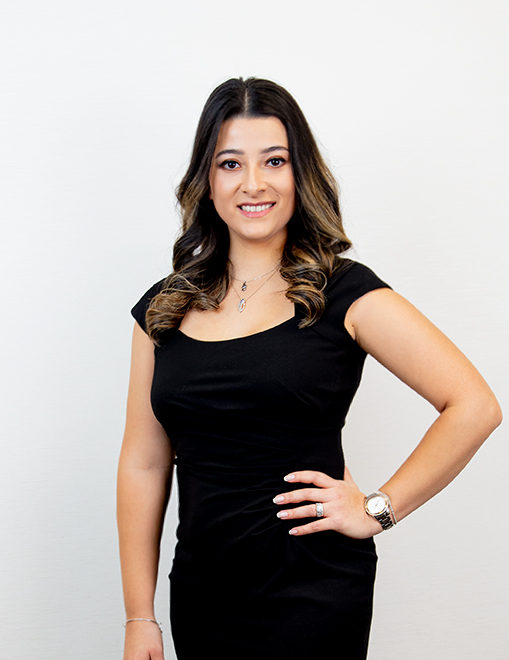 Alejandra Herman
Patient Advocate - Jericho
Alejandra joined our team as our Patient Care Coordinator in Jericho in 2016. She coordinates our practice schedule, office procedures and is very familiar with the ZO & Alizadeh skincare lines. Ale is passionate about rejuvenation, reconstructive and cosmetic procedures, and enjoys assisting and greeting our patients with her beautiful smile making sure their experience at Cosmoplastic Surgery is Five Star. Alejandra was raised in Spain. She completed her degree in Hospitality at Alicante University. In 2013 she moved to New York and continues her education focusing in the medical field. She loves traveling with her husband and daughter, music, dogs and good food.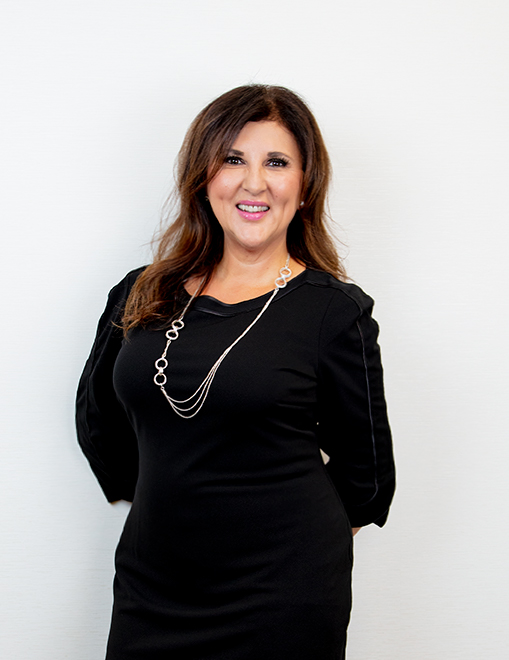 Daniela Bush
Patient Coordinator - Jericho
Daniela is the newest member of our team. She brings with her over 10 years of patient care and customer service. Born in Romania, Daniela came to the US when she was 16 years old. After raising her family, Daniela joined the medical industry in 2008 where she gained expertise in both cosmetic and reconstructive procedures. She views her position as a great asset to the practice. Daniela is relied upon by doctors, nurses and patients to coordinate a range of tasks from scheduling appointments to answering inquiries. Daniela has a positive attitude, a calm demeanor, and a compassionate and caring nature. During her time off, Daniela enjoys traveling with her family. She is also an avid cook and gardener.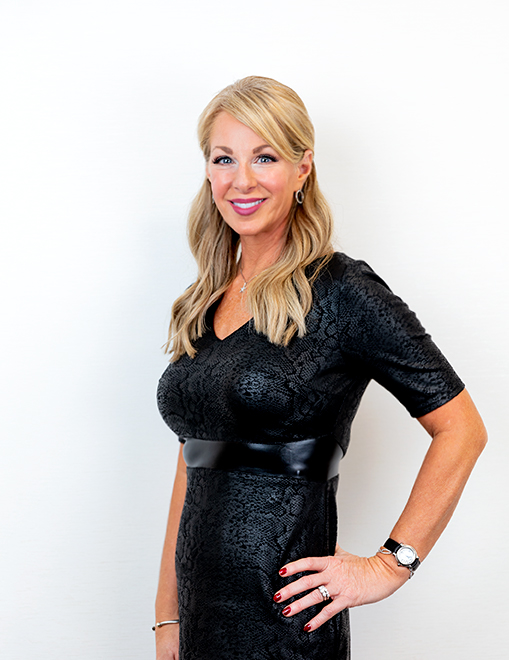 Pam Hoffman
Practice Administrator
Pam joined our team with a diverse business background in finance, business operations and marketing. Pam has a Bachelor in Science Degree in Management as well as an Associate Degree in Applied Science in Fashion Marketing. Pam has worked in the insurance, finance and fashion industry and is excited to apply her experience to cosmetic medicine because she has always had a strong interest in fashion and aesthetics. She believes that age is just a number and that by living a healthy and active lifestyle, looking great and feeling great is something everyone deserves. Pam's main objective at Cosmoplastic Surgery is to help to build a strong business foundation on which patients can get top-notch treatment from the most skilled professionals in a beautiful environment. Pam loves to travel and read in her free time and also volunteers for the Guide Dog Foundation as a puppy socializer. Pam likes to say "the best thing Cosmoplastic Surgery can do to your face is put a smile on it."