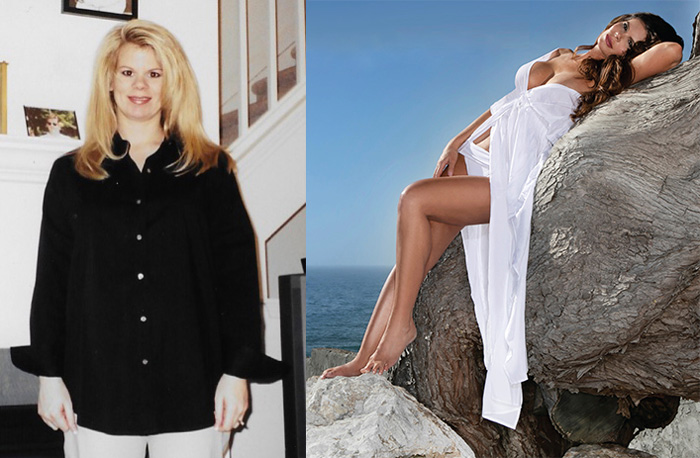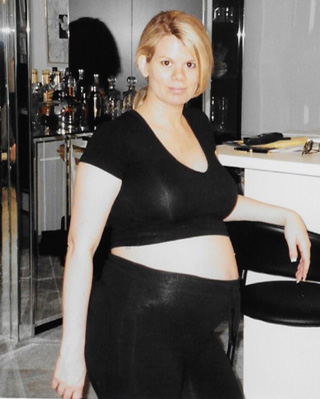 I was always in good shape and relatively thin, but when I was 33, I gained 53 pounds with my first pregnancy—and then three years later, at age 36, I had my second child and gained 43 pounds during that pregnancy. After my babies were born, as a result, I had loose belly skin and my breast implants, which I had done by another surgeon at age 30, were sliding under my arms and not looking the way they had before. For the first time in my life, I was feeling insecure and unhappy about my body, and I knew I wanted to make it better.
When I was still pregnant with my second child, I had seen Dr. Alizadeh on The Discovery Channel talking about cosmetic surgery, and I was so impressed that I wrote down his name and knew that I would reach out to him someday. About a year later, I called his office and went to see him for a consultation. I knew right away that I could trust him and that he cared about not only my physical appearance, but how I was feeling about myself. I went ahead and booked a Mommy Makeover to fix my tummy and reconstruct my breasts with new implants.
Within six months after my surgery, I felt transformed and renewed! A friend of mine introduced me to a photographer, and I began doing some professional modeling work in California. To complete the life transformation even further, I decided to change careers at age 46 when I returned to school to become a licensed medical aesthetician. Throughout all of this time, I maintained my appearance and my relationship with Dr. Alizadeh and the Cosmoplastic practice by taking advantage of all the non-surgical offerings! It was my experience as a patient that made me want to become an official part of the Cosmoplastic family, so I joined the practice as a medical aesthetician in 2016. Now, at the age of 51, I can honestly say that I feel better about my appearance and my life than I did in my 30s!