Can you fix sagging breasts without implants?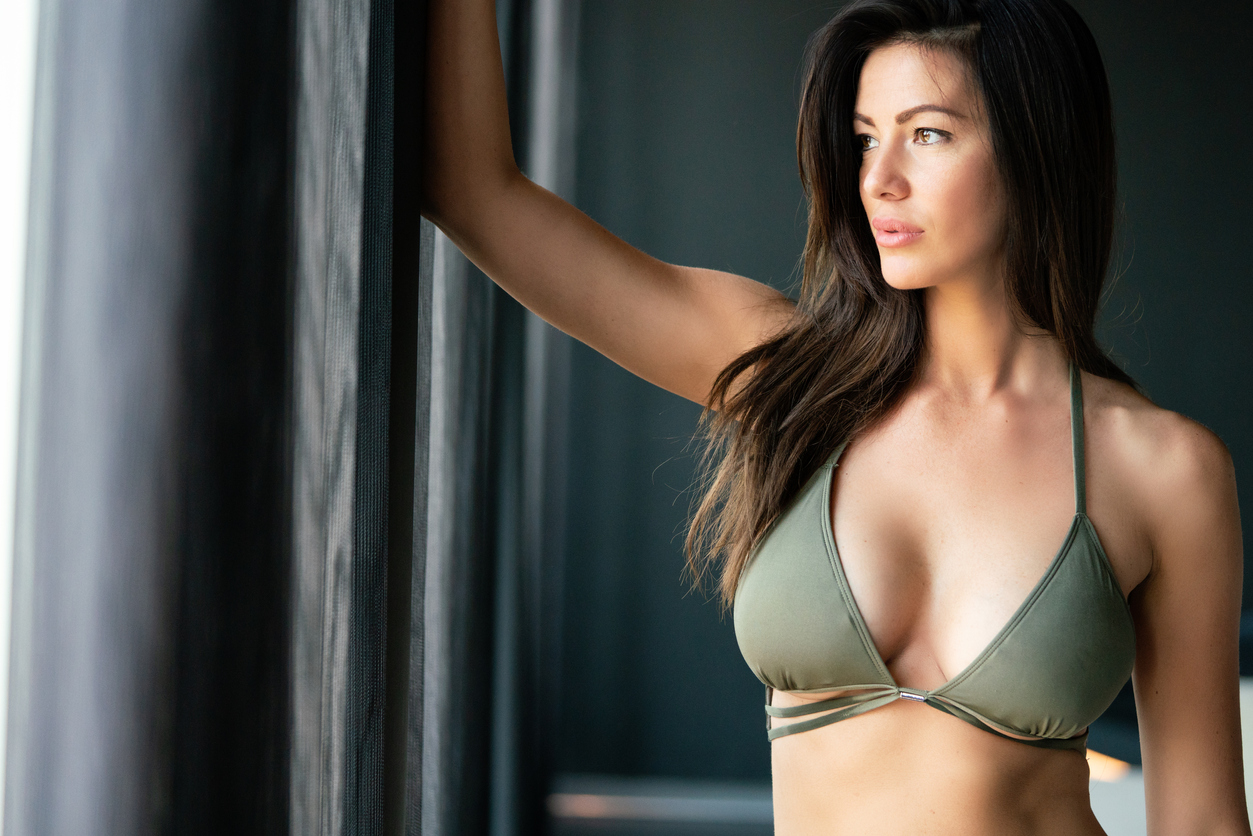 A woman's breasts often play a key role in her femininity and how she sees her beauty as a woman. For many, the state of one's breasts often affects one's confidence. As time passes, or women experience life changes such as pregnancy or weight loss, their breasts begin to sag and droop. Many women seek out cosmetic surgery to correct this and restore their breasts back to a younger and perkier shape. Oftentimes, women believe that their only option for breast restoration is through getting breast implants, but this is not the case. Dr. Alizadeh, a board-certified plastic surgeon, provides amazing solutions to getting youthful natural-looking breasts without implants, particularly through his signature breast lift procedure, NaturaBra™.
What is a breast lift?
A breast lift, also known as a mastopexy, is a surgical treatment that corrects sagging, drooping breasts. This procedure is conducted by getting rid of the unnecessary breast skin and tightening the breast to the chest. The result is firmer and perkier breasts that look natural on the body and provide a rejuvenating look. A breast lift uses your own breast tissue and does not require implants.
What is NaturaBra™?
NaturaBra™ is Dr. Alizadeh's unique breast lift surgery that not only minimizes the scarring that can come with a breast lift, but also amplifies the results. Dr. Alizadeh developed the procedure after years of doing traditional breast lifts. NaturaBra is an upgraded technique of doing a breast lift that uses the patient's own tissue to create an internal bra that provides support for the breasts, giving longer-lasting results and an even more lifted, youthful look.
Why get a breast lift without an implant?
Some women want to change their breast shape without increasing the size. A breast lift is an excellent procedure to do this. For women seeking a breast lift to relieve back and neck pain and correct their posture, a breast lift without an implant lifts the breasts higher on the chest wall without adding more weight. Breast lifts can completely change the look of a breast without adding an implant, and since the price of an implant is excluded, they tend to cost less. On their own, breast implants don't fix sagging or drooping, and without a lift, can actually increase those concerns.
Is a breast lift right for you?
If you think a breast lift could be right for you, or you are interested in the game-changing procedure, Naturabra™, schedule a consultation with Dr. Alizadeh. Dr. Alizadeh has over 20 years of experience and teaches his groundbreaking technique to other breast lift surgeons throughout the country. During your unique consultation with Dr. Alizadeh, he will discuss with you what you desire to achieve through surgery. Expect to be treated with dedication and care, as Dr. Alizadeh discusses your options and recommends the best treatment plan for your breast. He will guide you through every step of the way, so you never feel lost on your journey to achieving your ideal breasts.
To book a consultation, call 646-665-1915, or contact us here.