Introducing NeoGraft: a New Revolution in Hair Restoration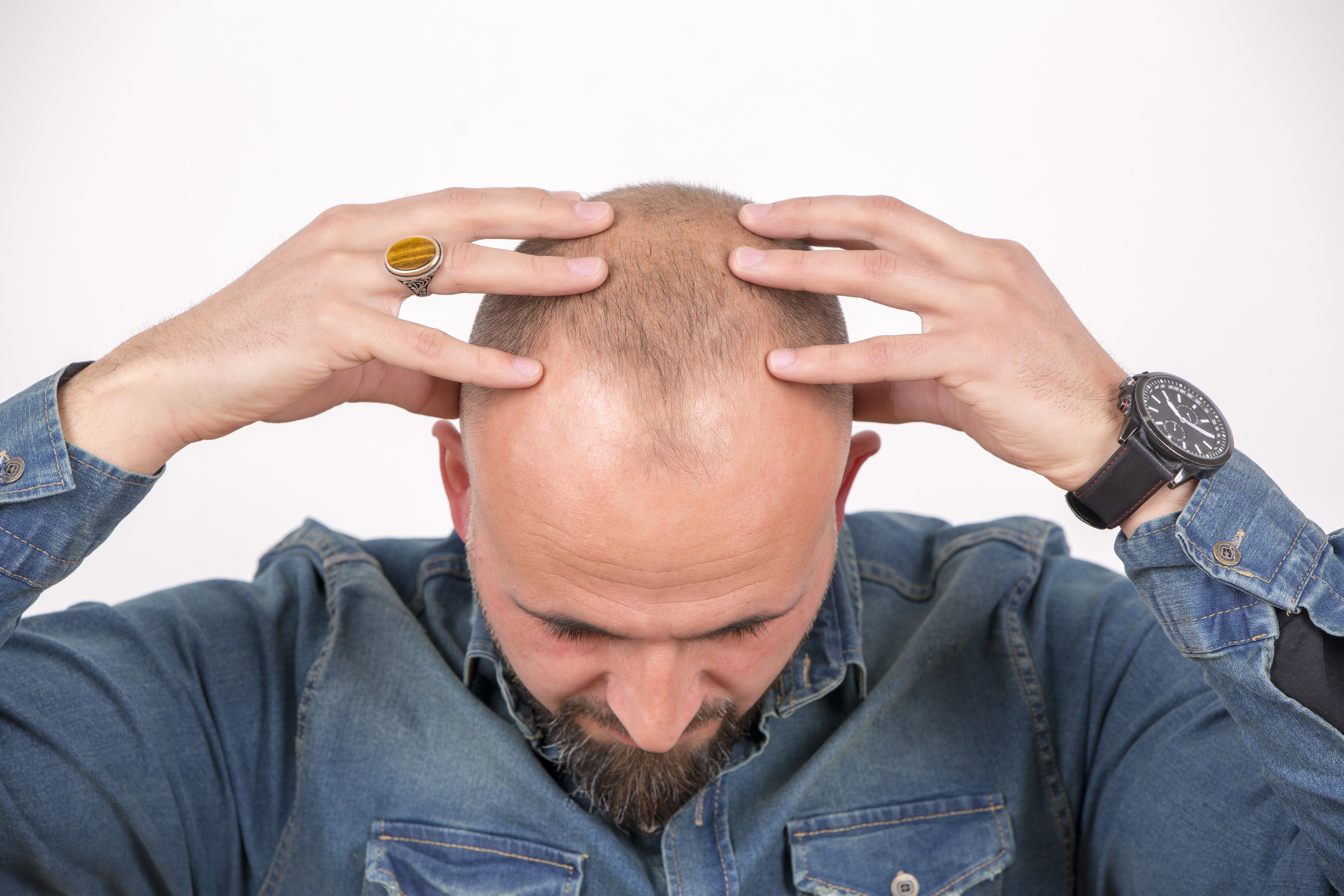 Whether it occurs due to age, genetics, or trauma, hair loss deflates self-esteem and inflates self-consciousness. Unfortunately, most people experience hair loss to varying degrees over a lifetime. Thankfully, advanced technologies now allow us to provide exceptional hair restoration results with minimal downtime and recovery.
NeoGraft is a cutting-edge technology that facilitates semi-automatic hair transplantation. It uses a suction device to harvest healthy hair follicles from the back of your head and transplant them into the regions with hair loss. This simple process allows us to correct thinning hair, bald patches, and receding hairlines.
Schedule your complimentary consultation today to learn more about how NeoGraft can restore your thinning hair and confidence. You may call our Long Island office at 519-439-5010 or our Manhattan office at 212-348-0100.
Benefits of NeoGraft
NeoGraft is a cutting-edge technology that's automated (and improved) hair transplantation. The procedure is suitable for men and women experiencing different degrees of hair loss. The following are the primary benefits of NeoGraft:
Minimally Invasive:

The procedure doesn't involve stitches, staples, or incisions.

Minimal Scarring:

The procedure doesn't involve linear scars, so there are no obvious signs of cosmetic work.

Faster Procedure:

Traditional hair transplantation requires multiple sessions and numerous hours, but the NeoGraft technique concludes within a few hours.

Shorter Recovery:

The NeoGraft technique minimizes follicular trauma, which, in turn, reduces the recovery period. Most patients can return to work within a week.

Minimal Discomfort:

Patients experience minimal pain and discomfort during and after the procedure.

Permanent Results:

NeoGraft produces permanent results that look completely natural.
How Does NeoGraft Work?
NeoGraft is a semi-automated system that harvests hair follicles using the follicular unit extraction (FUE) method. The procedure involves tiny circular incisions (one millimeter or less) to harvest the healthy hair follicles from the back of your scalp. This technique leaves little-to-no scars, while the traditional strip hair transplant leaves a large linear scar at the back of the scalp.
After extraction, the healthy hair follicles are transplanted into the targeted areas on the scalp, i.e., the regions with hair loss. After a few months, the transplanted hairs will enter the growth phase and start growing out naturally. The transplanted hairs will fill out the thinning areas of the hairline, helping you achieve a dense and luscious head of hair.
NeoGraft results are so seamless and realistic that friends, family, and colleagues can't distinguish between the transplanted hairs and the actual hairline.
You're a Suitable Candidate for NeoGraft if You…
Have thinning hair

Have bald spots on your scalp

Have healthy hairs on the sides and back of your head

Have signs of androgenetic alopecia, i.e., male pattern baldness

Have experienced hair loss due to accidents or trauma
If you identify with any of the conditions mentioned above, you're probably a suitable candidate for a NeoGraft hair transplant. Please schedule a consultation with Dr. Alizadeh at his medical center in Long Island or Manhattan to discuss your treatment options.