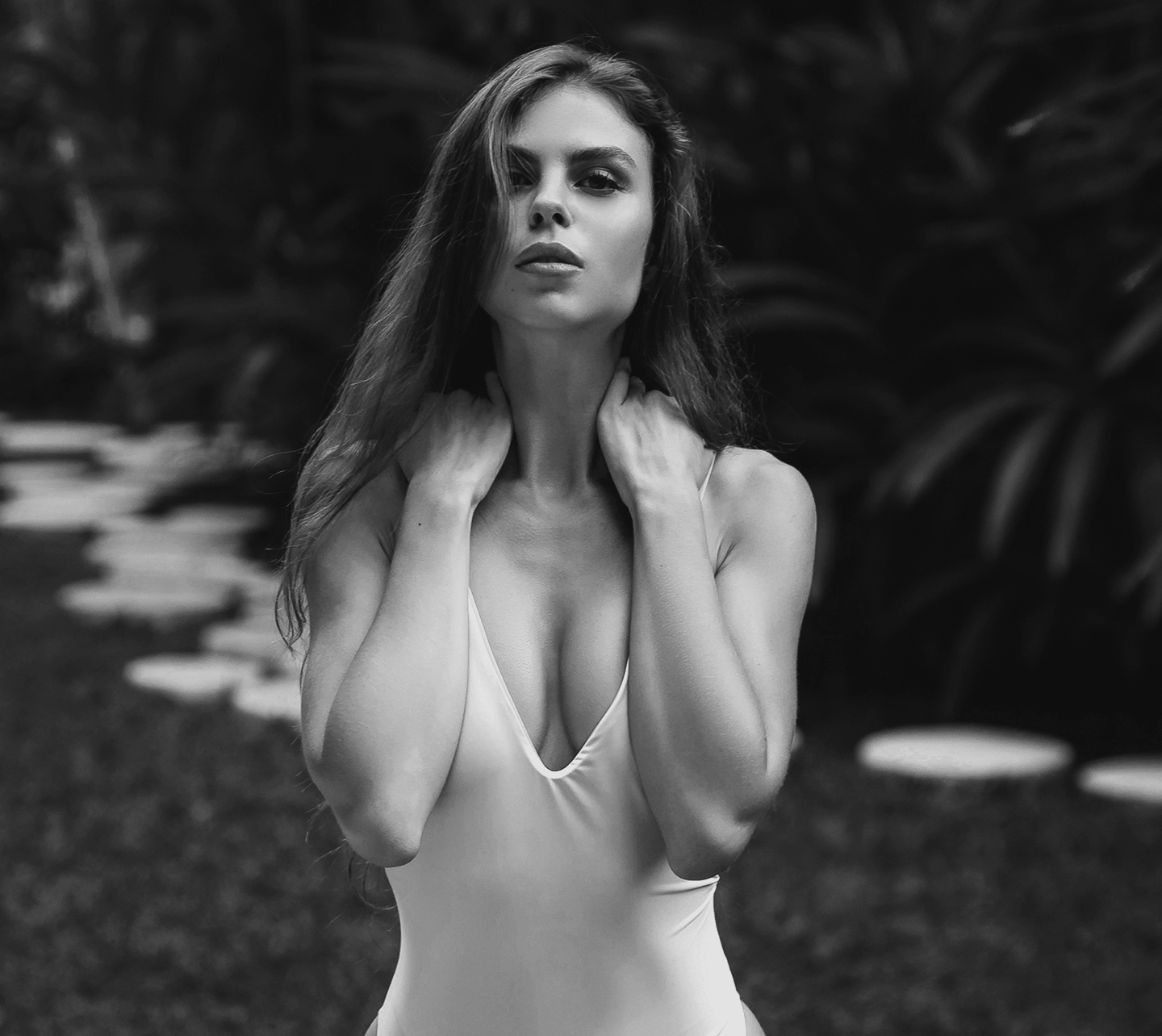 Augmentation with fat grafting by New York-based Dr. Kaveh Alizadeh, gives women more volume in their breasts via their own fat instead of implants.

BENEFITS OF BREAST ENHANCEMENT WITH FAT TRANSFER
Breast augmentation is a common surgical procedure used to optimize the appearance of the breasts. In addition to increasing cup size, it is also used to alter the shape of the breasts, change a woman's profile, or correct visible asymmetries. Board-certified plastic surgeon Dr. Kaveh Alizadeh works with each patient to deliver customized results, which is why not every augmentation procedure involves implants. He also offers fat grafting for augmentation at his New York-area practice.
WHAT TO EXPECT FROM FAT GRAFTING BREAST AUGMENTATION

Fat Grafting forms new contours that look and feel like real breast tissue – perhaps more so than any other breast augmentation technique. It is best for modest breast size increases.
In this procedure, a thin, hollow instrument called a cannula is used to dislodge and remove fat cells from beneath the skin in a select donor area, such as the thighs or stomach. This fat is then processed and injected into the breasts themselves. Fat grafting is also used an alternative technique for breast reconstruction to restore contours post-traumatic deformity.
The techniques applied for breast augmentation with fat grafting can be used to fill out and improve the upper cleavage.
WHAT'S THE DIFFERENCE BETWEEN IMPLANTS AND FAT GRAFTING FOR BREAST AUGMENTATION

There are various implant options available for patients at Alizadeh Cosmoplastic Surgery. All implants are built with an outer silicone shell, but filler options include sterile saline solution, silicone gel, and more viscous, cohesive silicone gel used in "gummy bear" breast implants. Traditionally, an augmentation patient would work with her plastic surgeon to decide on the size, shape, filling placement, and incision location for her implants.
Fat grafting, also sometimes referred to as regeneration cell breast augmentation, (because of high level of stem cells) does not require so many incisions. It can also improve on the body while enhancing the breasts at the same time.
FAT GRAFTING AND IMPLANTS: WHAT IS BIA-ALCL?

BIA-ALCL (Breast Implant Associated Anaplastic Large Cell Lymphoma) is a rare type of immune system cancer. FDA research has established a link between this diseases and certain textured breast implants, but the individual lifetime risk of having BIA-ALCL is very low. Nevertheless, augmentation patients with implants should be aware of the risk. It is highly treatable in the early stages, and a capsular explant (breast implant removal surgery) may become necessary. Some women may choose to have their implants removed in advance of any diagnosis.

For some women, one major advantage of choosing fat grafting for breast augmentation is that no implant prosthetics are used. The incisions from the fat harvesting liposuction portion of the procedure are generally very small. There is also a lower risk of complications and likelihood of needing additional surgery compared to conventional breast implants. Fat grafting patients won't need to be concerned about the possibility of implant rupture or the need for explant surgery for health or cosmetic reasons in the future. Dr. Alizadeh often combines this procedure with his proprietary NaturaBraTM technique to provide a beautiful long lasting result.

Want to learn more about augmentation with fat grafting? Call New York-based Dr. Kaveh Alizadeh and his team at Alizadeh Cosmoplastic Surgery at 212-34-0100 (Manhattan) / 516.439.5010 (Long Island), or fill out a consultation request form.