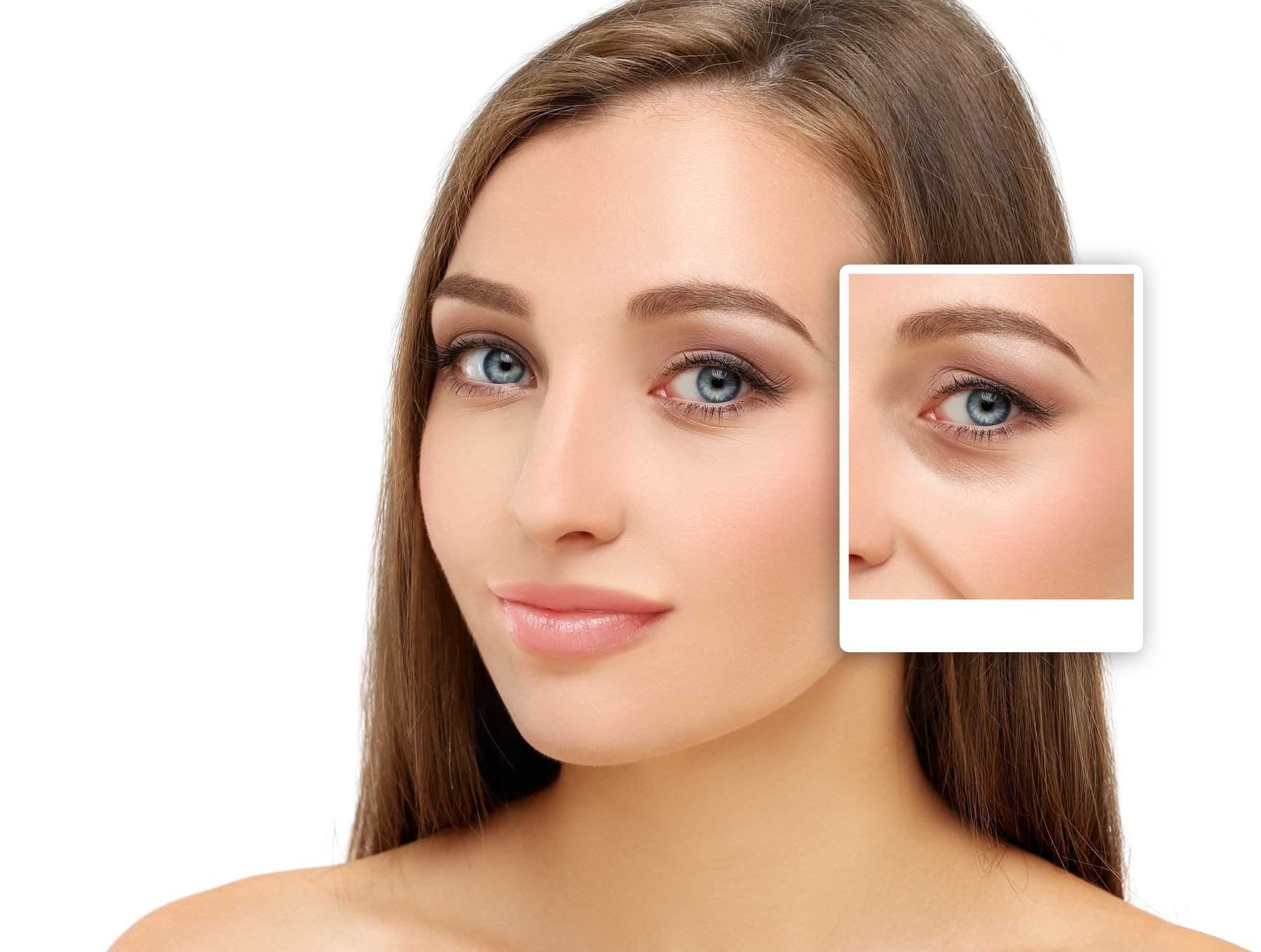 There's an excellent reason why blepharoplasty (eyelid surgery) is one of the top 5 plastic surgery procedures performed every year, and it's as simple as this: patients love the results.
Because the eye area is very delicate, it's one of the first areas where we begin showing signs of age. The thin skin around the eyes can easily develop wrinkles; the upper eyelids can become heavy-lidded and hide the beauty of the eyes. Fat pockets can develop underneath them. All of this can make an individual take on a "resting face" that appears sad, exhausted, or even unfriendly.
However, blepharoplasty can re-introduce your eyes to the world. This surgical procedure can restore a more attractive and youthful appearance by "opening up" the eyes again, trading in that tired or sad look for a friendly, refreshed one. This is why so many patients seek out — and eventually love — blepharoplasty.
When Dr. Alizadeh meets with a patient about eyelid surgery, of course, the common question is, "What side effects can I expect?" After all, anyone wants to know what may be in store for them during recovery.
First of all, it's good to know that most blepharoplasty patients need about 7-14 days of recovery. Every patient heals differently, and the recovery will vary depending on if you had upper and lower eyelid surgery is done together or just one of those.
Common — but temporary — side effects after blepharoplasty include light sensitivity, double vision, watery eyes, bruising, inflammation, and discomfort. You may also experience blurred vision due to the lubricating drops you are given. Your eyelids may feel tight, numb, sore, sticky, and dry, and they also may be somewhat swollen and/or to be discolored. Some patients also have mild eye leakage as their eyes heal. Occasionally, the swelling may prevent you from fully closing your eyes until the swelling subsides. Of course, you will be able to go to sleep; however, your eyelids may stay partially open.
As mentioned, these side effects are temporary. But while you're dealing with them, what are some good practices? Dr. Alizadeh recommends the following:
Keep your head elevated (even during sleep) to reduce swelling

Use soft cold compresses over your eyes

Don't strain your eyes during recovery

Take arnica to decrease bruising

Use recommended eye drops can help keep the dryness at bay

If you must touch your eyelids, be highly gentle

Don't wear contact lenses for at least two weeks

Avoid exercise and high-intensity activities for a few weeks

Do not smoke

Rest and get enough sleep

Avoid using ibuprofen, aspirin, naproxen sodium, fish oil, vitamin E, cranberry extract, and other blood thinners
If you're worried about any of these side effects, please voice your concerns during your consultation with Dr. Alizadeh. Despite the risk of side effects, most patients have an excellent recovery period and are very happy with their results, deeming their procedure extremely worth it.
Board-certified plastic surgeon Dr. Kaveh Alizadeh is a blepharoplasty specialist and will explain everything you need to know for your recovery to go smoothly. He has developed a trademarked blepharoplasty technique called the NaturaLook™ Eyelid Surgery, which preserves or re-distributes fat over the cheek instead of removing it.
This technique allows the patient to maintain their youthful appearance by avoiding a pulled/overdone look while still getting the rejuvenation results they want.
We invite you to call 212.348.0100 (Manhattan and Westchester) or 516.439.5010 (Long Island) to learn more about blepharoplasty at Alizadeh Cosmoplastic Surgery. You can also send a message online to arrange a consultation.